If you're a Cricut fan then you might have heard some whispers about the Cricut Cake machine.
Initially, Cricut was designed only for paper craftings but they later converted the machine and made it food-safe, and designed it in such a way that it could cut fondant icings.
A Cricut Cake machine is perfect for someone who wants to explore art beyond some piece of paper and colors. Let's get into the article,
What Is A Cricut Cake Machine?
The Cricut Cake Machine is a personal electronic cutter and is the perfect kitchen appliance for you if you're into baking.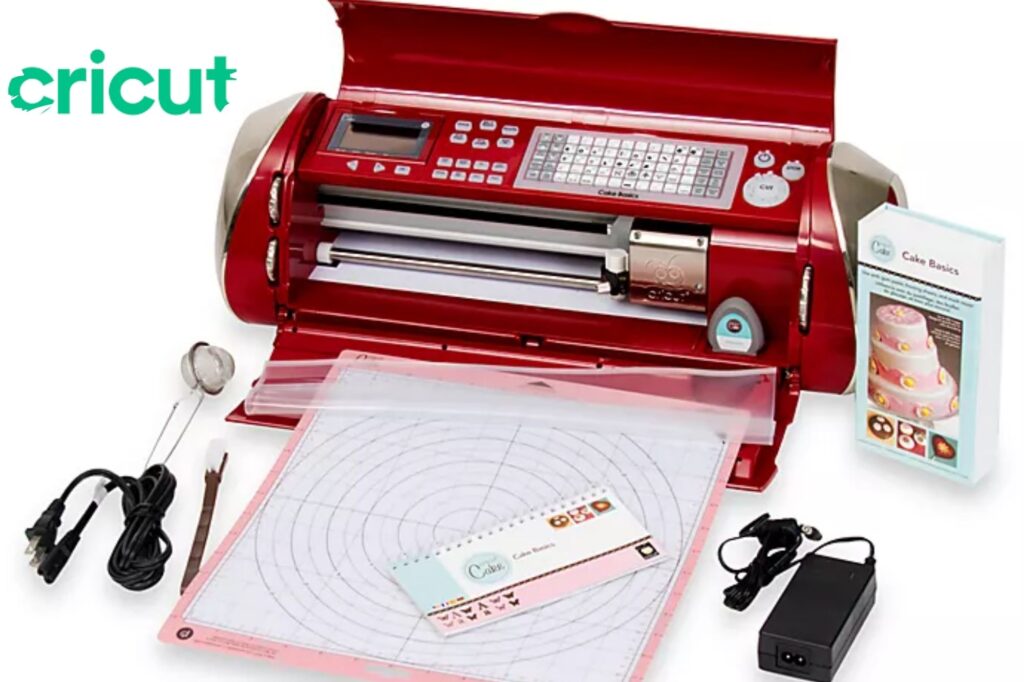 Its blades are specially designed to cut edible items like gum paste or fondants.
This machine is very innovative and opens up many new possibilities, not just for professional bakers or cake decorators, but also for the person who has little to no experience in cake decorating.
With this, you can now easily decorate cakes from scratch or decorate pre-made cakes.
What Is Included In The Cricut Cake Machine?
The Cricut Cake machine contains features and accessories that makes it food safe. It has the following components:
A Cutting Mat
A Cleaning Brush
DVD with tips and instructions
Basic cake cartridges
A Blade Basket
A power cord
What Can The Cricut Cake Machine Cut?
This machine can cut a variety of edible items ranging from fondants, molding chocolate, frosting sheets, to gum paste. Whether it's a cake, a cupcake, or cookies, the Cricut Cake machine will design it beautifully.
Other than the cake stuff, this machine can also help you cut flat food items such as sliced meat, cheese, puff pastries (freezed or rolled), fruit leather, tortillas and cookie dough etc.
How Can You Cut Food Items With The Cricut Cake Machine?
Follow the step by step instructions on how you can operate the Cricut Cake machine:
The food item that needs to be cut (fondant or gum paste etc) should be rolled out to about â…› inch thick on the Cricut Cake mat.
Note: The softer the fondant, the harder it will be to get a good cut. If you have a soft fondant, such as satin ice or mimic, mix it with a good dose of gum paste or a stabilizer such as Koepoe-koepoe.
Choose any cartridge from the basic cartridges pack that come with the Cricut Cake machine. Load the mat.
Note: If the fondant or the gum paste is not the same size as the 12-by-12 mat, move the blade all the way onto the proper starting point in order to avoid getting errors from the Cricut Cake.
Set the cut area so that the Cricut Cake can read the size of the gum paste or fondant.
Once everything is all set, press the "plain phrase button†and then the design which you have selected.
You would want to flip the blade because sometimes when the blade is cutting, it makes the edible item snaggled.
The optimal pressure for the machine is medium and the optimal speed is mid-speed.
Press cut and viola! Your Cricut Cake machine has hopefully started working!
Note: If you see that your fondant or gum paste gets caught up on the Cricut Cake blade, then try to press it out of the way and unload the mat and start over.
It is essential that the item is flat and adheres well so that it can hold its shape when being cut.
If the mentioned setting does not work for you then that's okay. You would need to experiment with the different settings in order to find the settings that will give you optimal results.
Trimming Unwanted Icings:
You may find this step hard. Trimming the unwanted icings is like the whole other half of the process. Removing the cutouts that the Cricut Cake made is a lot of hard work and takes a lot of time. Why? Because you have to remove the cutouts carefully by hand as no trimming tools come with the Cricut Cake machine which you can use to do this.
The Pros And Cons Of The Cricut Cake Machine:
Pros:
Looks great on the counter! Very sleek design
Cleans up very easily
You can make uniform design elements for cupcake or cake decorating as well as for cookies.
Cons:
Comes with only one cutting mat
In Spite of the manual, you would have to do some research online before operating the machine.
Needs a lot of counter space.
Things You Can Make With A Cricut Cake Machine
Here are some ideas which you can explore on the Cricut Cake,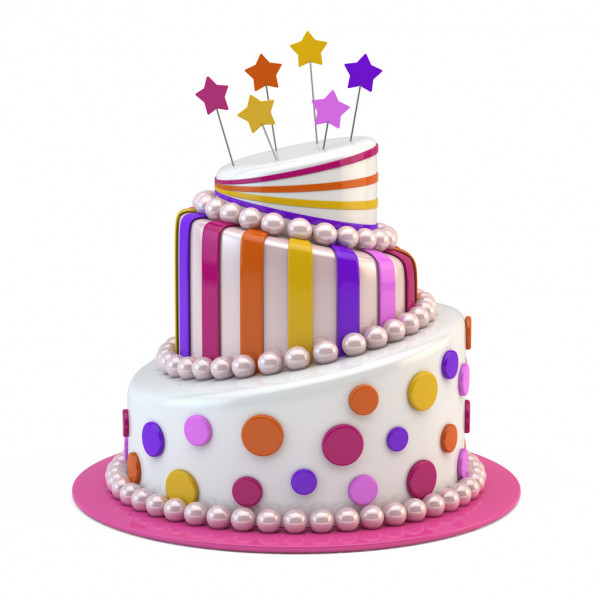 Dates: Cut various dates on the Cricut Cake using gum paste and place it on the tier of the cake. You can place little cards on the base of the cake explaining what significance those dates hold in your life. It could be your anniversary date or when your first child was born etc.
Descriptions: Make words describing the groom (from the bride side) and place it on one side of the cake and similarly make words describing the bride (from the groom side) and place it on the other side of the cake.
Quotes: What's better than some quotes or poetry for your loved ones?
Get your family members to describe the person and put it on their cake.
Put names on cupcakes or cookies and place them as place cards.
Use edible items or candies to decorate the cuts. Like put rock candy on a crown to make it seem like jewels or put red candies on a tree cut to make it look like apples, etc.
If you don't like to use the rolling pin to thin the fondant or gum paste, then try using pasta machine to thin them both.
Final Verdict:
Find the Cricut Cake Machine neat? I bet you're craving to buy one now! Even though Cricut has stopped manufacturing and selling these, you can still buy them on Amazon at a reasonable price.
You can now be your own baker for your birthday! You can coordinate a party using just the Cricut Cake Machine.
Beatrix Ainsley (Bea to her friends) is an abstract artist who was heavily inspired in her twenties by the abstract expressionist movement of the 1940s. Since then Bea has acquired three degrees in Science, Education and most importantly Fine Art. Her art works showcase exploring emotion and introspection of self. To achieve this – the use of bold, sweeping, intricate layers of color, and spontaneity of form is enhanced by reflecting on decades of life experiences. Bea has amassed a vast knowledge of art in all its forms, and hopes to pass it on with her contributions here.