For underpainting, color is crucial to get a perfect finish as it works as a basis for the successive layers of paint. The accurate choice will add value to the painting. With an appropriate underpaint color, you only need to worry about the tonal relationships of your composition.
How To Choose Underpainting Color?
You need to be very careful while picking your under-paint color focusing mainly on your objectives. You should find out either light earth tones or muted tones that would provide a natural glimpse or not. On the other hand, darker colors will affect the tone of your layered colors and may show through your painting.
How To Do Under The Paint?
Before finishing with overpainting, underpainting makes the painting process easier. It is an effective method to plan what would be the composition of your painting as it gives a sound purpose to the color tones. A few colors such as Transparent Earth Red, Yellow Ochre, Raw Umber, and Titanium White will quickly establish your painting scheme.
How To Start?
Start by using a solvent to thin the paint. This will help to thin the pigment, sightly lift it off, and afterward, merge the layers of paint as you proceed with your painting, highlighting the underpainting and the extra work you've done.
Process Of Underpainting
The underpainting is any paint that has dried and is again painted upon. The process involves three basic functions:
The First Function
It helps by creating some texture or for building on the (ShareAsale Link) canvas. The canvas requires a couple of coats to get a proper finish. For this purpose, applying some layers of paints will give a natural base to your work.
 Also, it helps to reduce the surface by giving your canvas a little more body. In this perspective, underpainting provides you with the unique prospect to fling more paint on the canvas. I prefer using Cotton canvas as they are stable in every direction.
The Second Function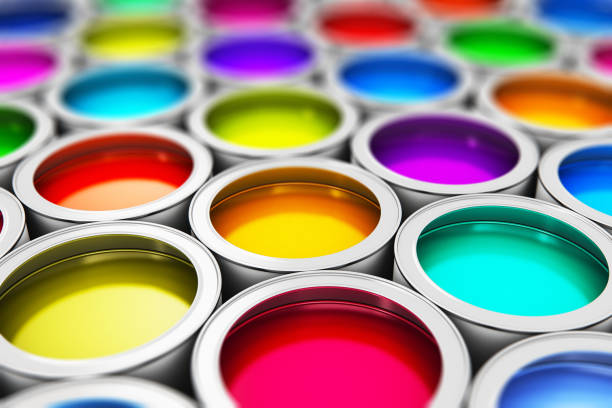 The layering beneath your painting adds impact to your work and gives it an overall nice finish. This technique of adding colors can be utilized in different ways.
The unexpected appearance of the color when you leave traces of these colors, showing through your painting will give an elegant look. For example, leaving flashes of pink color by throwing chunks of this color onto the canvas gives an appealing touch of it showing through the ground.
This method will also secure your time as it can easily be seen and wiped off. 
One other way is to apply several glazes or layers over the underpainting. The level of thickness will estimate whether you want to suppress or prop up your ground color. This technique is unique, and each layer will give magnificent look to your painting.
The Third Function
Underpainting is the most effective way to poise all the colors or elements of your painting, whether all the constituents fit well in the layout of your painting or not.
Apart from the first two, this option is considered the most important part of underpainting. You might like the concept of hurling the flashes of paint onto the canvas and randomly seeing the results.
But it not always comes out well unless you show improvement over time. It is indeed a good thing to have a rough outline of your painting and afterward, you can adjust the things according to your requirements.
How Does Underpainting Make Painting Easier?
Underpainting makes the painting easier as you only need to worry about the tones, not about the colors. It is an art of experiments with unexpected base colors and then randomly throwing your painting over the base which most of the time comes out amazing. `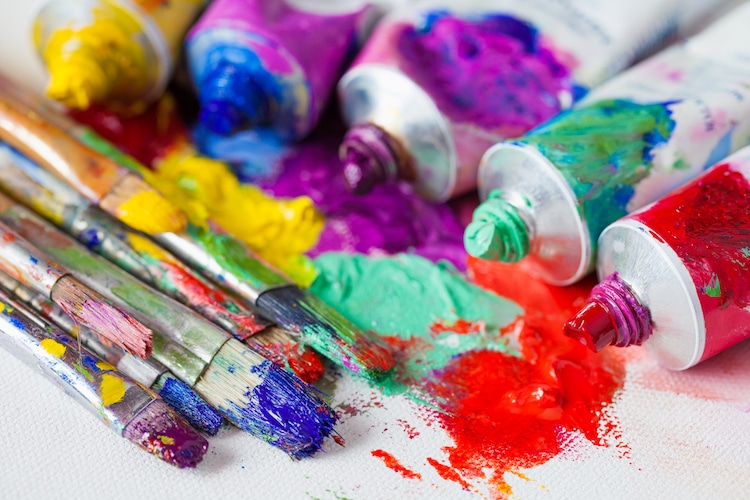 You choose the colors and tones for the underpainting according to your choice.  Most of the time people use one or two colors, while some use the full palette. You should surely go with your taste.
Prefer underpainting in one or two colors. I try to create the main part of my painting and worry about color later when I can devote my full attention to it.
For better results and quick drying of your painting, prefer to use mediums that help the fast drying and are less time-consuming.
Don't use oil-rich mediums as they slow down the drying process but there should be more oil in layers to prevent damage. The base layer should be less oily and then the subsequent layers should be oilier.
Types Of Underpainting In Artwork
To create a balance between the overlying paint and the underpainting, you can apply underglaze. Warm colors can be applied onto a maroon underglaze, or a sky sketch applied onto a violet underglaze. Setting the mood can often be determined by the color used for the underglaze and the height of contrasts within.
Related Questions
What is the advantage of underpainting?
The underpainting serves as a base for your painting and gives a smooth foundation to the other layers. Using different tones and color contrast in the underpainting, you can get a beautiful painting.
How to make your painting glow?
You can make your painting glow by applying a thin layer of paint. This will help the glaze to glow.  An opaque glaze will cover up this whiteness, and so will kill the effect. If your glow is to retain, avoid the use of titanium white within the underglaze color mix and add an extra thinning agent to any opaque pigment such as cadmium red, cobalt blue, or burnt umber. Underglazes add more value and glow to your canvas.
How to Apply an Underglaze?
Under glazing is a pretty simple phenomenon, easy-to-apply and it becomes more enjoyable for me when I have an underglaze paint ceramic book. Before making any mixture for under glazing, make sure to make it in enough amount that it covers the surface properly. In case you are using acrylic paints, simply mix your required color with a little pigment diluted in water. Apply the glaze in large strokes over the flat surface. Allow the glaze to dry before embarking on the painting.
Conclusion
Underpainting is an art of experiments giving a firm foundation to your colors, thoughts, or tones on the canvas.
It serves as a unique way to bring out the overlying characteristics of colors. It is just like the base for windows. Whenever you built a house without the windows, it could not be set properly. Underpainting serves the same purpose and gives your painting a mesmerizing touch.
Beatrix Ainsley (Bea to her friends) is an abstract artist who was heavily inspired in her twenties by the abstract expressionist movement of the 1940s. Since then Bea has acquired three degrees in Science, Education and most importantly Fine Art. Her art works showcase exploring emotion and introspection of self. To achieve this – the use of bold, sweeping, intricate layers of color, and spontaneity of form is enhanced by reflecting on decades of life experiences. Bea has amassed a vast knowledge of art in all its forms, and hopes to pass it on with her contributions here.