Watercolor paintings are a popular choice for wall art because of their understated colors, transparency, and delicate mixing. However, many people are skeptical of these delicate creations, questioning their durability and maintenance. 
Watercolor creations are, indeed, delicate. Watercolor paints are composed of color pigments and water-soluble binders such as gum Arabic. These colors are mixed with water and painted over absorbent surfaces to produce works. 
When the water evaporates, the color pigment remains on the surface, producing a lovely piece of art.
A watercolor painting may rapidly get discolored, bent, or crumpled if not cared for properly. So, if you own one of these lovely works, keep reading for some useful hints on how to keep it in good condition.
How to Preserve Watercolor Painting?
Following are some ways you can successfully preserve your watercolor paintings.
Framing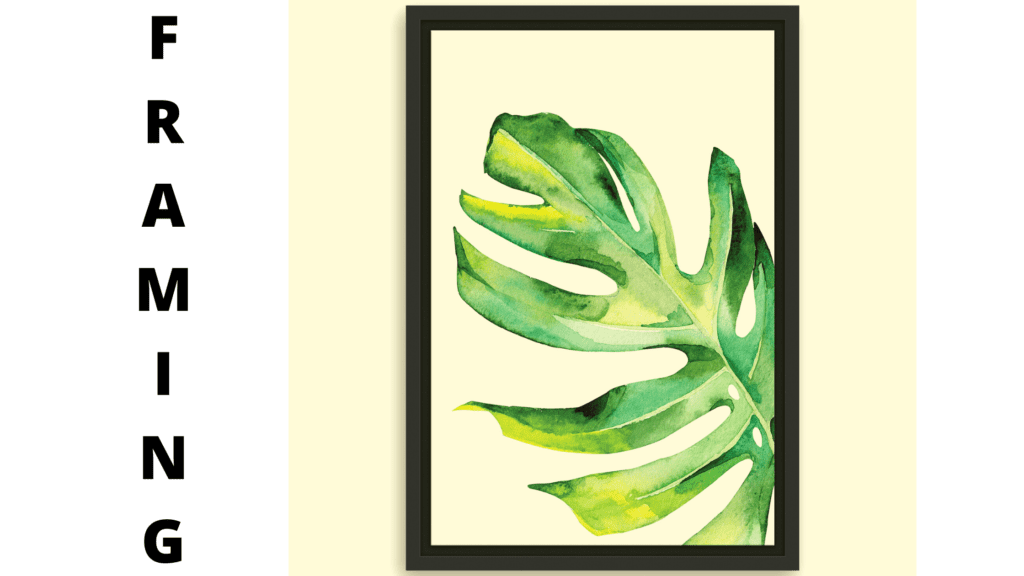 The most important guideline to remember while caring for watercolor paintings is that you must frame these paintings behind glass. Make certain the glass in use is glazed. Plexiglass with a UV coating and Densglass are two good options. 
Matting is necessary because a watercolor painting should never come into contact with the glass. Remind your framer to provide at least 1/8″ of the gap between the painting's surface and the glass, and double matting is preferable if the watercolor is not flat totally.
To take your security to the next level, have a seal dust cover installed at the rear of your frame, which will prevent the entry of microscopic insects that may consume or deposit fecal matter on your valuable artwork.
Archival Framing
Archival framing ensures that your artwork will retain its appearance, vitality, and quality for decades to come. A well-preserved piece of art will outlast nearly every other item you've used to decorate your home, including your beloved rug and sofa.
So, what is archival framing?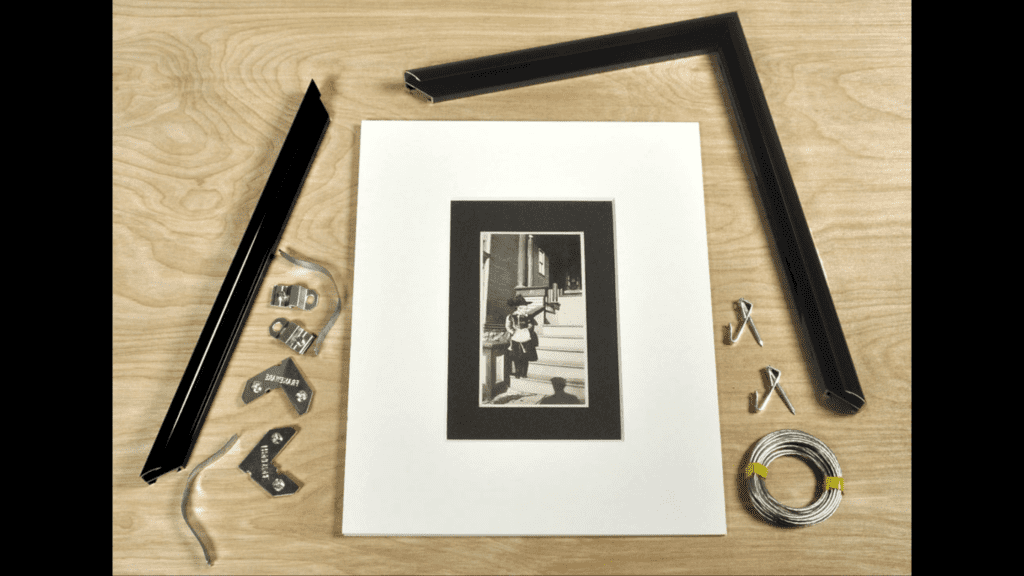 The archival frame entails utilizing materials that have no negative impact on the picture in any way. The mat, the backing, and the hinges used to secure the painting to the mat are all acid-free.
Cotton or linen rags should be employed to make the mat board. This product is entirely free of harmful acids and is of the finest grade.
When it comes to excellent framing, the use of adhesives such as glue is strictly prohibited. Paper tapes or Japanese paper hinges are excellent for affixing artwork to mat boards. They are of archival grade and have no lasting influence on the artwork.
The archival frame is a completely reversible procedure that does not affect the original artwork in any way.
Quality of Frame 
When it comes to preservation frames, you can never have too many color selections. We frequently use bright frames to make the work stand out, but when it comes to archival framing, your options are quite restricted. Archival mats are utilized in neutral tones typically.
If you want a more ornate art presentation, try using bespoke and decorative frames. They will add the appropriate amount of glitz and usefulness to your artwork. Our Sydney custom photo framing services will meet all of your frame requirements.
If you're using a non-archival frame, you'll need to line the insides of the frame where it comes into contact with the art with a pH-neutral material.
Avoiding Touching
Touching the surface of a watercolor painting is likewise forbidden. Stains and oil residue from your hand can be absorbed into the fibers and leave permanent traces on your painting.
Placement
Even with protective framing, care is mandatory with the positioning of your watercolor to ensure its longevity. Avoid putting these pieces in bathrooms where there is a chance of dampness.
Hang the Painting Away from Light
Watercolor paintings are very susceptible to the effects of environmental variables such as light and humidity.
Never hang your painting next to a window or on a wall where it becomes exposed to direct sunlight for most of the day. colors may fade, and the paper will become brittle as a result of this.
Watercolor pigments are highly delicate and will fade fast when exposed to ultraviolet rays in the sunshine. You will also be disappointed to find the paper drying out, becoming brittle, bleaching out, and acquiring an unsightly yellow color.
Fluorescent light is just as harmful to watercolors as sunshine, so keep your artwork away from it as well. According to your gallery expert, the UV content in fluorescent light is the same as in sunshine.
The picture should be hung preferably in a room with halogen or incandescent lighting. For highlighting the painting, a low-emission ceiling spotlight is ideal.
Do Not Hang in Wrong Places
You should not hang art in every room of your house. In the kitchen, keep the watercolor away from heat, oils, smells, and moisture. Also, do not hang them near heaters or other heat-emitting appliances since this can permanently destroy the color pigments.
Experts recommend rotating the paintings regularly to prevent them from overexposure.
No Dramatic Changes in the Environment
Extreme changes in the environment might also harm the painting. Museums and art galleries make you feel cooler since the administration regulates their temperatures below 20 degrees Celsius and the humidity between 50 and 65 percent.
You shouldn't be overly concerned unless you want to save a 100-year-old watercolor picture. For other artworks, the filtering system of your house HVAC will suffice.
Make sure there are no significant changes in temperature or humidity levels in your house. This is detrimental to all of your fine art items.
Final Verdict
Watercolor paintings are luminous and offer a calming and serene appeal to any room. By keeping the aforementioned principles in mind, you can ensure that they remain attractive and are preserved for posterity. 
They are the most vulnerable to environmental deterioration. Such sculptures are created often on paper, which quickly deteriorates if left out in the open. Their colors may run or shatter if they come into touch with dampness. 
Other issues to be aware of include dust, insects, mould, and mildew. 
Furthermore, the nature of this form of work is such that artists frequently refrain from applying any type of water-resistant covering or protective varnish for fear of interfering with its essence.
If you liked this article, you may want to join our community through this Newsletter. I look to provide something extra to the people who are interested! See you on the other side!