Cardstock is also called Cover stock. It is thicker than regular paper but thinner than watercolor paper. Postcards, Scrapbooks, and Book covers are made with Cardstock. But the point of discussion here is; 
Can You Watercolor On Cardstock?
You can watercolor on Cardstock. But the paper should be thick, porous, durable, and super smooth. And all these qualities are present in Cardstock. Moreover, the watercolor paper contains "Sizing" additives; Rosin, AKD, and ASA. These sizing chemicals improve the water-resistance qualities of paper. Cardstock includes these agents as well, which will allow you to use even alcohol markers on it. 
The Best Weight of Cardstock for Watercolor
105# and 110# are the ideal weights for watercolor cardstock. The only thing that matters for doing watercolor art on paper is its smooth finish and texture. The paper should have a solid core and should be sturdy enough to adhere to the paint with smooth backs. 
110# is thicker than 105# but both are good to paint on. Their clean, bright, white, and smooth texture makes the painting pop.  
Problems of Paper Flaking and Cardstock
The cardstock does not peel off or flakes as the paintbrush strikes the surface. To test whether the paper adheres to the paint well, we should consider that it may have a glossy finish with a textured surface. Cardstock fits the criteria. 
It also has a nice thickness that represents durability and quality. As a result, it will do a wonderful job if you can blend the paints and make swatches on them without having a fear of flaking off the cardstock. 
It is pretty porous too that makes it a good paper to do some art on even with acid-free alcohol markers or with charcoal colors. If you use charcoal colors, pencils, or pastels then fixation or polyurethane spray will be advantageous to control blemishes. 
Tip to Avoid Watercolor Seeping Out
If you want to avoid the color bleeding out the borders of the cardstock then "Painter tape" is the ultimate solution. It is best to tape off the sides of the cardstock to make the edges clean. And prevent the watercolor from seeping through. It would also improve the appearance of your artwork. 
Note: Cardstock curls up from the edges when watercolor is used on it. Then it looks flimsy. To avoid this situation, mask the edges with tape, it will also help while you frame the painting. 
How to Prevent Yellowing of Cardstock?
The longevity of painting is the concern of all the artists. Although many painters use acid-free papers, it is a partial yet expensive solution to the problem. Papers can turn yellow because they are made of wood pulp which consists of lignin that causes the issue. Furthermore, exposure to sunlight may also result in fading of paints and yellowing of papers. 
Cardstock is lignin as well as acid-free paper. It will resist yellowing and also disintegration over time. Its surface remains flat for an incredibly long time which will help maintain a constant color tone. Along with that, pills and tears can also be avoided if you use cardstock for painting rather than regular paper.  
Note
Proper storage is mandatory to avoid deterioration no matter what paper you would have used while doing the painting. 
How to Increase Working Time on Cardstock?
Whenever you buy the paper, the first thought that comes into your mind must be its smooth finish. But acrylic paints would not adhere to fine, smooth, and flat surfaces. 
Interestingly, they are fine on cardstock. 
Moreover, if you want to increase the time and have a desire to avoid the paint drying soon, then coat the paper with a layer of acrylic medium. Let it dry, and then paint on it. It will aid to minimize the drying time and will provide you with optimum working time to do your painting. This is because it helps the paper to absorb less water into the surface.
Watercolor Paper vs Cardstock for Stampin' Blends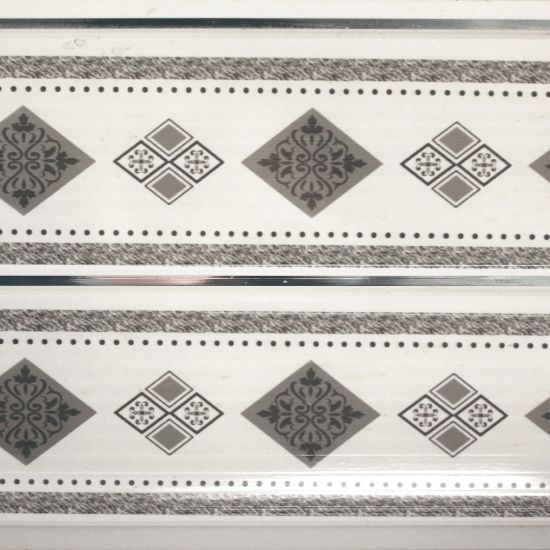 Stampin' blend is different from Aqua painter and Blender pens. More porous surfaces are not good for stampin' blends as they will help the paper to absorb the moisture quickly. 
For stampin' blend, Thick Whisper White Cardstock is the premium choice. It works well as it is a heavier version of the paper. It is reliable for those alcohol markers that are used in stampin' bends and allow a polished surface for blending. 
But at the end of the day, there is no alternative to watercolor paper. Because both are made for distinct purposes and they are manufactured differently.  
Which Watercolor Paint Should You Prefer?
Various types of watercolor paints are present in the market. Pans and tubes are the frequently used type among all the best-known 12 forms, but liquid, film, and powder are also the types that are used regularly. 
Any of the above types will work well for you. My personal favorite is pan watercolors as they are economical and provide multiple colors in one small space. Plus, they are easy to clean up and store away afterward. 
But make sure to use the paint from a quality brand. If you skip this point, then the paint would be chalky and crackly rather than having a smooth and balanced color. 
There might be one concern that cheap paints may fade as time passes. But if you store them in a dry protected place, then it will never be an issue for you.
FINAL VERDICT
If you are a beginner and want to paint, then Cardstock can be the best for you. But if you desire to paint like a professional and want to paint more paintings with transparent layers or have a wish to create a traditional portfolio, or to use painting pigments and puddles onto wet paper; then the Watercolor paper is for you.
Beatrix Ainsley (Bea to her friends) is an abstract artist who was heavily inspired in her twenties by the abstract expressionist movement of the 1940s. Since then Bea has acquired three degrees in Science, Education and most importantly Fine Art. Her art works showcase exploring emotion and introspection of self. To achieve this – the use of bold, sweeping, intricate layers of color, and spontaneity of form is enhanced by reflecting on decades of life experiences. Bea has amassed a vast knowledge of art in all its forms, and hopes to pass it on with her contributions here.