If you are a craft lover especially with vinyl and paper, a cricut machine can be very helpful for you. All models of cricut machines can be set to cut vinyl, but there are some differences in each model's capabilities. Some will be more advanced for thicker sheets of vinyl and for larger projects. Additionally, it will make your cut projects look crisp and professional, and once you get used to using it, your crafts will be much quicker to create. 
You can also make money with Cricut machines like selling custom mugs, t-shirts, socks, etc, or at craft fairs. The more creative things you make, the more money you will get. Cricut machines along with paper, vinyl, and cardstock can also cut materials like fabric, leather, and wood. There is a software in Cricut machines known as "Design Space" that allows you to create and import designs to cut using your machine.
Do All Cricut Machine Cut Vinyl?
Yes, all models of Cricut can cut vinyl, but it depends on the model of the machine. There are some differences in every model's abilities. Some vinyl machines will be more equipped for thicker sheets of vinyl and so it's important that you consider more than just if the machine cuts vinyl before investing in one. Along with vinyl and paper, some Cricut machines can cut materials like fabric, leather, and even wood.
How Do Cricut Machines Work?
You can create or download designs onto your computer and then send them to your Cricut for cutting. Or you can also connect Cricut to your computer wirelessly via Bluetooth. There is a software called Design Space in Cricut that allows you to create and import designs to cut with your machine. It is available for Windows, MAC, tablets & IOs, and Android smartphones. The Cricut has a tiny blade (or rotary cutter, or pen, or scoring tool) inside.  Once you have a design ready to cut in Design Space, you can fasten your desired material onto a 12 inch wide cutting mat. Then, send your design from your computer to your Cricut wirelessly, and then load your material into your machine. With the press of a button, your project will begin cutting.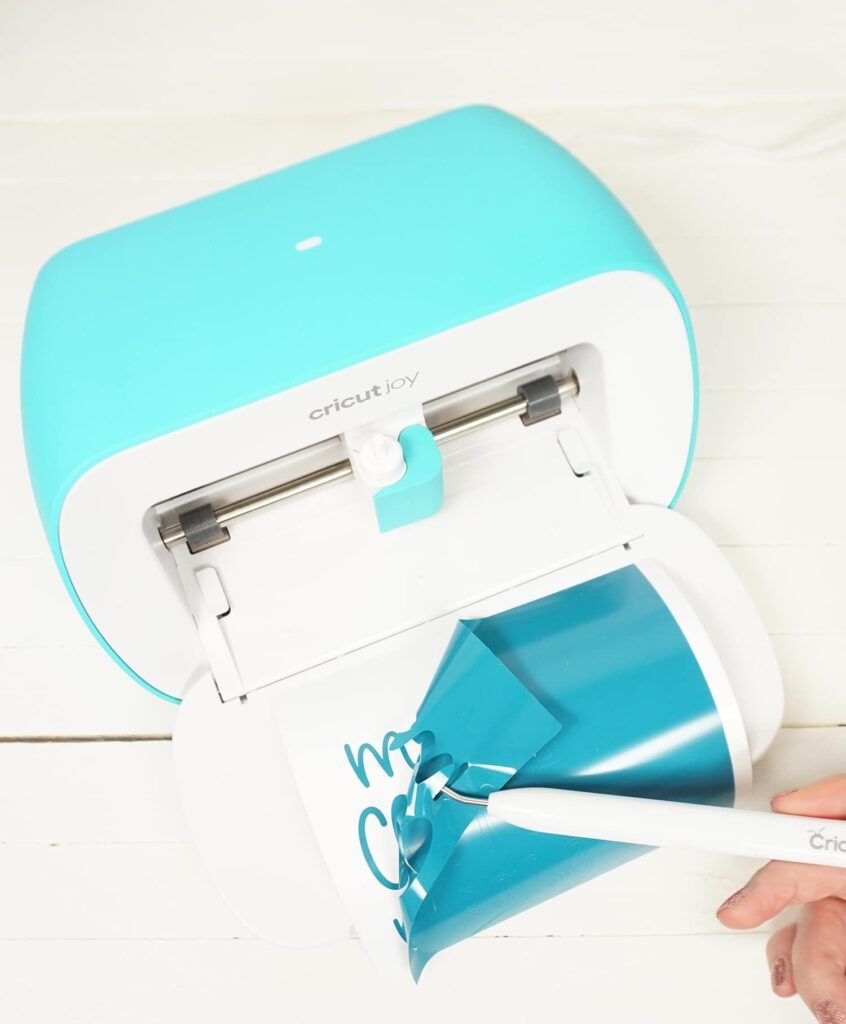 How To Use The Cricut Machine 
You get greater accuracy and faster cuts as a result when you decide to use a Circut Machine. You should know how to cut vinyl on Cricut machines first to get the most out of the device. Check the following steps to get an understanding of how you can effectively use your Cricut machine to cut vinyl:
Collect Your Supplies
To start to use your Cricut machine, make sure you have the right supplies. Moreover, you should have your Cricut machine and a cutting mat. It is also necessary to have a Cricut based toolset and adhesive vinyl.
Open a New Project Or Create a New One
Open up the Cricut design space software that you can download for free to operate your Cricut. You can post your projects, modify them as required, and then send them to your Cricut machine to provide the needed cuts in this program. Cricut design space is the most easy and the simplest software, so you have the ability to access your projects from most internet-connected devices. In this stage, you can open up an older project, or you can create one from scratch.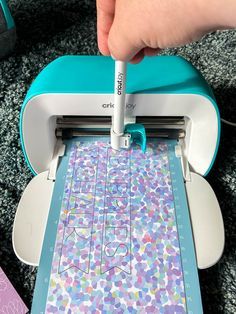 Cutting Your Project
If you are using an image from the Cricut library or a 'make it now' project, the project is likely ready to cut. You won't have to take additional steps and you should be ready to send the image to the machine. If your projects and images are not already prepared, you may need to take a few different steps to prepare the project for cutting. Some users often upload JPEG or SVG files, which require you to make adjustments to the colors, groups, and layers of the image to get the desired cut. You can click on the green "Make It" button located near the top right hand corner to check if your image is ready for cutting. 
You will see an image that's correctly aligned and spaced out, while properly separated into the prominent colors and layers, then your image is ready to go. You are ready to send the image to the next step, at this point.
However, you need to follow some steps if the screen reveals an image that looks smushed together. The issue can be that you have separated the shapes by color and often times the spacing is off base. You need to make sure the shapes in your image are attached to make the proper adjustment to your project.
Forwarding Image To The Cricut Machine For Cutting
After all the shapes are appearing properly and all of the colors have been attached on the screen after pressing the 'Make It' button, you should be ready to cut your image. You will notice your image is divided up by color into different mats after pressing the 'Make It' button. These mats then allow you to cut multilayered or multicolored projects. You will be ready to set the number of copies you want of your project, with the design split up. Also, you will set the size you want the material to be as well. You can move the design around on the mat to preview how it will look.  and once you're satisfied, you can press the "Continue" button.
Conclusion
A Cricut machine is one of the best pieces of equipment to use for cutting out specialized designs and working with vinyl. There are several different types of vinyl that can be cut by Cricut machines to produce everything from customized T-shirts to water-resistant graphic mugs.
To conclude, Cricut can cut a large variety of materials, so it will cut whatever type or brand of vinyl you decide to use. Some vinyl is better than others though, and different types of vinyl are used for different materials
Beatrix Ainsley (Bea to her friends) is an abstract artist who was heavily inspired in her twenties by the abstract expressionist movement of the 1940s. Since then Bea has acquired three degrees in Science, Education and most importantly Fine Art. Her art works showcase exploring emotion and introspection of self. To achieve this – the use of bold, sweeping, intricate layers of color, and spontaneity of form is enhanced by reflecting on decades of life experiences. Bea has amassed a vast knowledge of art in all its forms, and hopes to pass it on with her contributions here.