A Sewing machine has significant importance in our daily lives. It can be used for more than just hemming and buttoning. You may use it to make cloth out of plastic bags, bind a book, and more.
What Are Some Surprising Things To Do With Sewing Machines?
If you are interested in DIY things, then having a sewing machine at home would be very useful for you. You can do some amazing things with the help of a sewing machine.
Using your skills and sewing machine, you can do several things even if you are a beginner. Watching tutorials can make the process even easier.
What Are Some Beginners Sewing Projects?
For someone who has started sewing as a hobby, the internet is full of ideas. Starting from irregular designs, you can make a perfect piece of art.
Following are some beginners sewing projects:
1. Utensil Holder Made of Fabric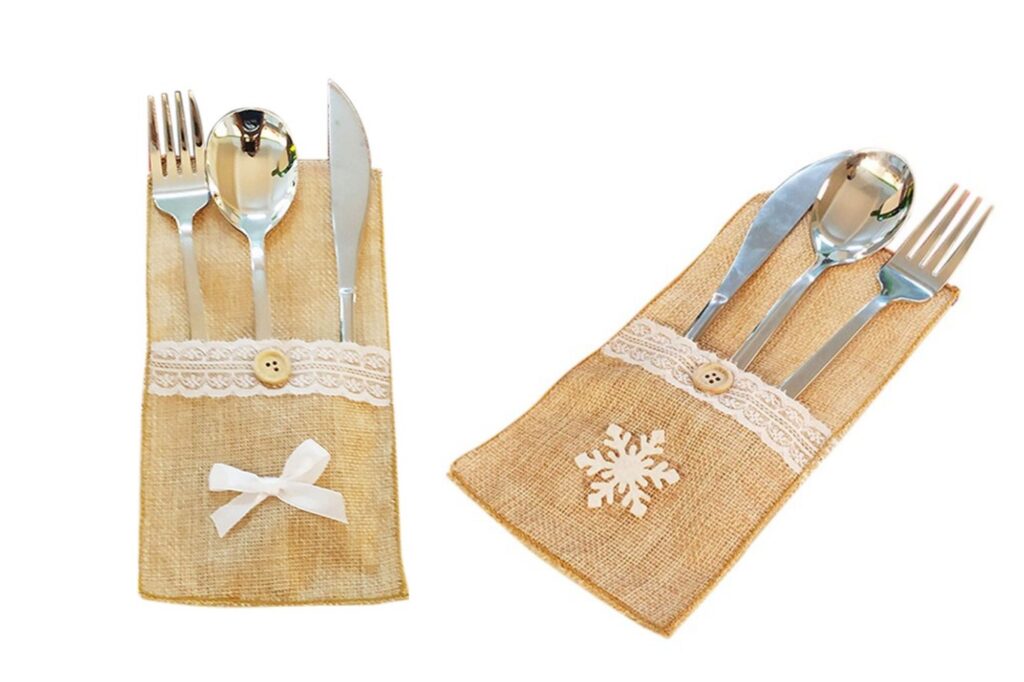 The roll-up fabric pouch is not only a convenient method to store loose utensils and accessories, but it's also a convenient way to transport them!
When making this innovative utensil holder you can include separate sections to suit both narrow and wide items, so you can keep your eco-friendly utensils, reusable straws, or beauty brushes organized. Then, for compact storage, coil it up and secure the knot ends.
2. House Pillows with Stitches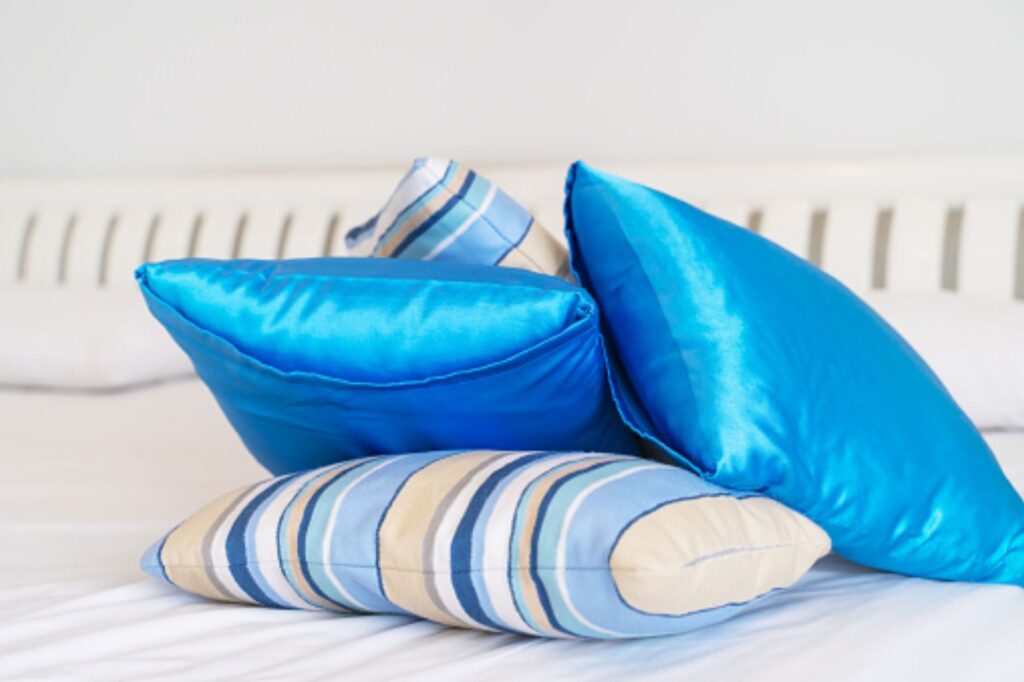 These DIY pillows have an eclectic appeal thanks to their mixed patterns and free-hand stitches. Create miniature house shapes out of scraps of fabric, then embellish with stitched felt doors and windows.
The major fabric blocks are sewn together with a sewing machine, but these handcrafted pillows are small enough to be stitched by hand.
3. Snack Bag That Can Be Used Again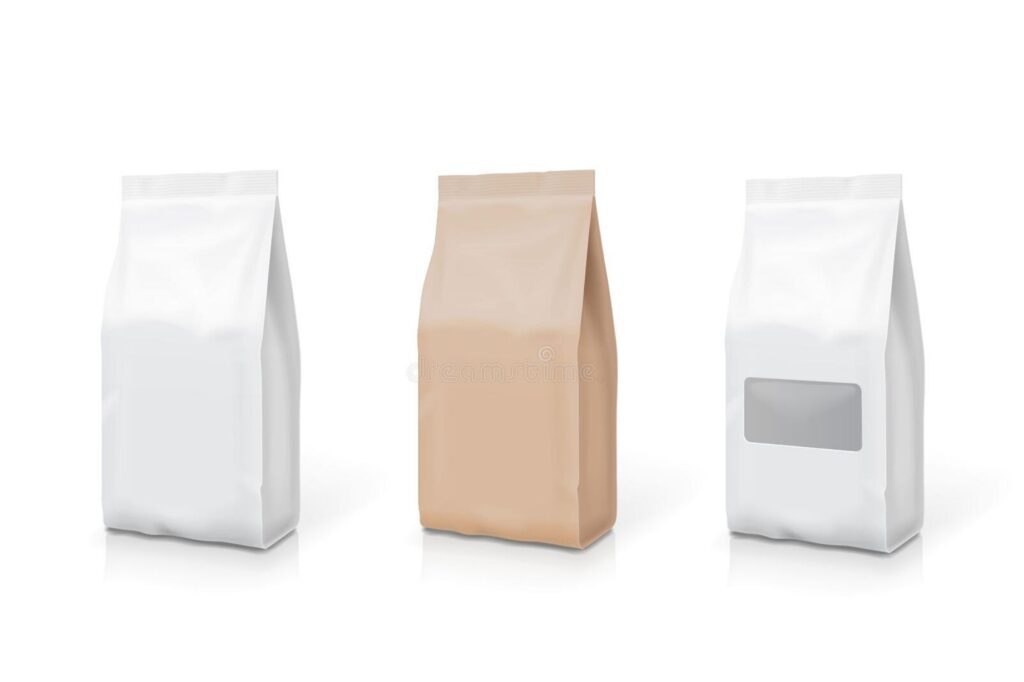 Without wasting individual plastic bags, you can pack a lunch by making your very own snack bags with a sewing machine! These reusable snack bags are an eco-friendly solution for packing a complete meal or a quick snack to eat.
Thanks to its water-resistant inner liner, you can seal the bags with Velcro (no spilled food here) and wash them as needed.
To reduce the use of plastic in other areas of the kitchen, pair this project with our no-sew beeswax food wrappers.
4. Drawstring Cotton Bag
This lovely, easy-to-make cotton drawstring bag will keep your wallet, keys, and phone safe. It's created out of only two low-cost materials and can be finished in an afternoon.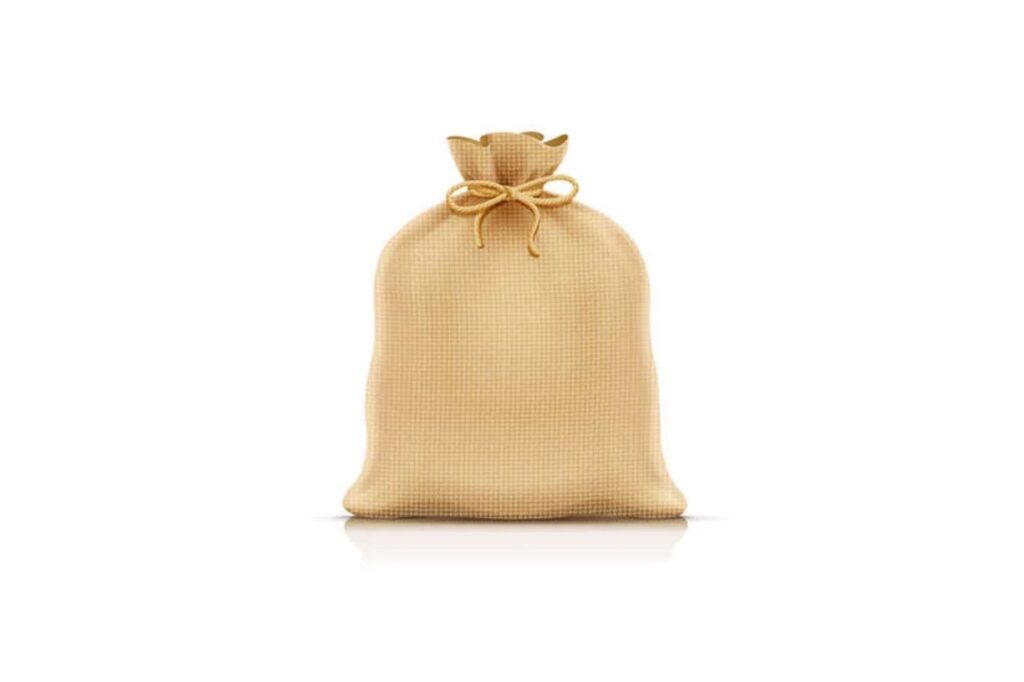 5. Sandwich Bag That Can Be Used Again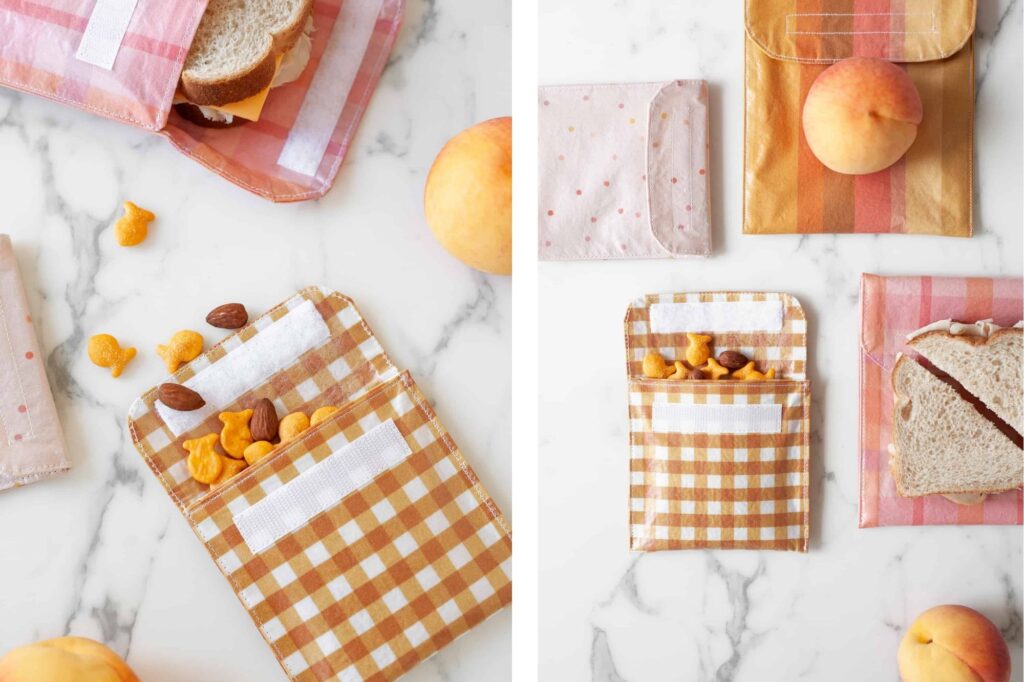 This washable, reusable sandwich wrap eliminates the need for plastic bags or containers. Only one piece of patterned fabric, a water-resistant liner, and a piece of Velcro are required. It's quite simple to put together!
Make a couple of different sizes for your family and you'll never have to worry about wasting plastic again when picking what to bring for lunch!
Some Quick Sewing Tips For The Beginners
Before you start sewing, here are a few things you should be aware of:
Make sure you have a seam ripper on your hand. Plan on making mistakes as a part of the process and don't feel guilty about it. I've been sewing for a long time and still use it frequently.
It's all about practice, practice, practice. The first time you sit down to sew, you're not going to sew a perfectly straight line. It'll require some effort and practice, and that's perfectly OK. The more you stitch, the less difficult it will become.
Choose patterns with a lot of room for error. The simple sewing projects will generally forgive you if your lines aren't straight or you make a few mistakes. Because clothes are less forgiving, it's a good idea to start with items like bags and pillowcases.
The best technique to sew a straight line is to utilize the side of the presser foot as your guide. As you sew, line up the edge of your presser foot with the edge of your fabric. Attempt to keep it even. This provides you with a visual aid to help you keep things straight as you proceed.
Conclusion
Sewing machines are among the most common household items and they can benefit us in many ways.
Apart from adopting sewing as a hobby, one can take benefit of it by earning money. You can make and design unique items and sell them in the home-based business market. This will help you promote your small business in front of many customers.
Related Questions
Is it profitable to sew?
Yes, your sewing talents can help you earn money. It also doesn't require you to be a seasoned sewer with years of experience. Sewers of all skill levels, including beginners, can earn money by using their sewing skills. And as your abilities develop, your revenues will increase in lockstep.
Is it possible for artisans to generate money?
Sewing abilities can be used to construct a variety of crafts, some of which can be profitable. It is determined by the type of fabric used and the number of things cut from a meter of fabric. Some sewn things are on the list of craft businesses that make the least money, thus not all sewn crafts are profitable.
What is the simplest garment to stitch with a sewing machine?
Easy-to-sew patterns will suggest fabrics that are easy to deal with, such as cotton, plain and knit fabrics that don't fray, aren't too slippery and don't require pattern matching, such as prints, checks, and stripes.
Beatrix Ainsley (Bea to her friends) is an abstract artist who was heavily inspired in her twenties by the abstract expressionist movement of the 1940s. Since then Bea has acquired three degrees in Science, Education and most importantly Fine Art. Her art works showcase exploring emotion and introspection of self. To achieve this – the use of bold, sweeping, intricate layers of color, and spontaneity of form is enhanced by reflecting on decades of life experiences. Bea has amassed a vast knowledge of art in all its forms, and hopes to pass it on with her contributions here.