Sewing is one of the oldest textile arts which was practiced even in the paleolithic era according to wikipedia. People used to stitch before the invention of spinning yarn or weaving fabric. Sewing was done for both clothes and shelter. Archeologists believe that even in Stone Age, people across Europe and Asia used to sew fur and skin clothing with the help of bone, antler or ivory needles. The threads were made from animal body parts like sinew, catgut, and veins.
Sewing can be simple; like sewing regular clothes, cushion or pillow covers, bed sheets, table runners, or can be complicated like sewing heavy dresses full of embellishments, car and other machine covers, sofa covers, stuffed toys, and bags, etc. But overall, it is involved in almost every field of life including the car covers, sports bags, machine covers, curtains, uniforms, etc.
Sewing is Art
Sewing is a lot common in the modern world. People like to wear unique and different clothes and like to represent themselves with their own unique designs. That's why people are trying to sew their own clothes more and more now. This has made sewing a necessity these days and sewing has become an art with which we represent our ideas and personality.
Importance of Sewing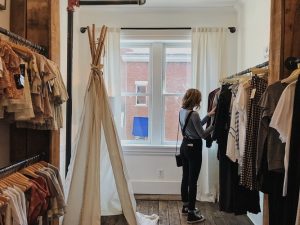 Clothes represent a person's nature and personality. Sewing your clothes by yourself is a way to express your ideas to the world. The way we dress ourselves, the clothes we wear, the style we prefer, all are representing our mindsets in many ways.
All the textile products in the market are the work of sewing machines. Sewing is in almost every field of life. Although we know that we need clothes to dress ourselves, but different styles of clothes also represent our different occasions and moods, not just our personality. Sewing is very important in our lives, as with it, we make a lot of different things which come in our basic needs like bags, dresses, covers, etc.
Being able to sew your own clothes is very handy. It gives you full freedom to wear any design that comes to your mind. Also, the branded clothes are so expensive most of the time. And on top of that, sometimes you just cannot find the right size for yourself which then forces you to go for alteration, which results in spending more money than the original cost of the dress.
Different Techniques of Sewing
Sewing machines give you a range of functions with which you can sew your regular clothes as well as design them. You can apply different textile techniques to your projects like quilting, applique, patchwork, embroidery along with the variety of stitches that modern machines offer.
Quilting
Quilting is a type of sewing technique in which different layers are sewn together. It was originally performed specifically for making quilts to keep them warm by adding thick layers in between the outer layers. But these days, it is almost a way to express your aesthetic ideas and now we have a range of quilting products in the market that include table runners, quilted bags, jackets, etc.
Applique
Applique is also a sewing technique which involves sewing of different pieces of fabric on the top of a large base fabric to form a pattern or design that is aesthetically good. It is commonly used for decorations.
Patchwork
It joins different pieces of fabric (usually in blocks), by sewing them together to form a pattern or a design. It is then used as a quilt top layer or can be used for other purposes as well; like cushion covers, bed sheets, table runners, etc.
Stitch and Slash technique
It involves slashing different fabric layers which are stitched together in parallel diagonal rows. It creates a beautiful eye-catching surface with pleasing textures as well.
In this technique, different pieces of fabric are overlapped and placed inside the two layers of a large piece of fabric. Then the parallel stitches are sewed on the big piece with a distance of at least 1 inch. Otherwise, they are a lot closer to each other than needed and the technique is not that visible.
After all the work above, the fabric is slashed from the center of all the parallel stitches and the inner pieces of fabric com out from those slashes. It is very beautiful to the sight also very appealing to the touch.  
Invention of Sewing Machine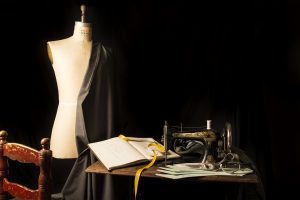 For thousands of years, all the sewing was done by hand. In the 18th century, the first sewing machine was invented. Afterwards, in the 20th century, the rise in computerization lead to the mass production and export of sewn objects. But even then, sewing machines were not that common and hand sewing was still largely in practice. With the invention of the sewing machines, it is now a lot easier to sew or stitch everything.
Yes, many people think that sewing takes a lot of time and is not very easy to be done by just anyone, but I must tell you that the modern sewing machines have made it a lot easier. Now it is not that much difficult and time-consuming nor is it as tricky. You can easily sew your clothes with the help of modern sewing machines and their helpful features.
You can stitch even the lightest fabric as well as the heaviest one with a sewing machine. The modern technology has developed so much and has invented a lot of great new features for your ease. You can even sew tough materials like leather and denim with the help of the modern sewing machines. You can add zippers, beads buttons, pipping and many more with the help of the sewing machines.
Different Fabric Materials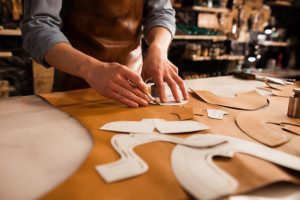 With the development of sewing machines, many new fabric materials were also invented. There is a wide range of different fabric materials according to their properties. You can make different products by choosing the right fabric material that will suit your product.
We can make almost everything with sewing like bags, dresses, jackets, shirts, coats, pants, skirts, different types of costumes, shoes, cushions, curtains, hats, bedsheets, and much more.
Art Pieces Created with Sewing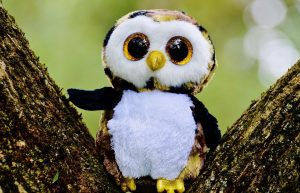 Other than the regular clothes, there are a lot of other products that are made with the help of sewing. It involves different sewing techniques along with different stitches and the choice of the right material of the fabric. These may be different accessories like beads, buttons, gems, pearls, etc. that make it more pleasing to our eyes.
Have you ever seen those cartoon characters or superheroes which are made into floor cushions and are very pleasing to our eyes but also serve us as a sitting object? These are the examples of art pieces made with sewing.
Other examples include those stuffed animals and the bags that represent different cartoon characters. These art pieces are created with full concentration and accuracy. You can also make them more pleasing by adding other accessories like beads, pearls, zips, piping, buttons, and laces, etc. So, if you are still thinking that if sewing is art or not, then this might have cleared your opinion about it.
Sewing is an art that allows us to make almost every possible thing through different fabric materials. It is aesthetically pleasing and serves you the best in a respective way.
FINAL VERDICT
From the above discussion, one thing should be clear and that is; sewing is a form of art. The people who think that sewing is not art might want to change their opinion after reading this article. We have made it clear that not only sewing is art, but it can be done in almost every field, whether it is simple; like covers or regular clothes or complicated; like those art pieces we tried to discuss as examples before. 
It can be done with a lot of different techniques that will give your project a better look. And with the help of the modern sewing machines, you can sew anything easily and perfectly.
Beatrix Ainsley (Bea to her friends) is an abstract artist who was heavily inspired in her twenties by the abstract expressionist movement of the 1940s. Since then Bea has acquired three degrees in Science, Education and most importantly Fine Art. Her art works showcase exploring emotion and introspection of self. To achieve this – the use of bold, sweeping, intricate layers of color, and spontaneity of form is enhanced by reflecting on decades of life experiences. Bea has amassed a vast knowledge of art in all its forms, and hopes to pass it on with her contributions here.