Tulip puffy paint is water-based, non-toxic, and kid-friendly paint. It is highly opaque paint, developed exclusively for fabric, dries soft and flexible so it moves with your fabric items and won't crack or crumble. Due to its simplicity of use, painting designs with fabric paint is a suitable craft for both children and adults. Tulip Puffy Paint allows you to trace thin lines over a pattern and thus makes a good choice for a beginner.
Tulip puffy paint takes clothes, backpacks, school projects, and more to the next level with ultra 3D designs that dry permanently and won't crack or peel, even after multiple washes. After you've painted fabric with tulip paint, it can take quite a while to dry, it takes a full day to dry and three days to cure completely, in some cases. Speed up the drying time by placing the project piece out in the sun on a dry, warm day, or by heating the fabric with a hairdryer set to low heat.
How To Use Tulip Puffy Paint
Tulip fabric paint is the best-known brand and does not need heat settings. It bonds well to the fabric without any heat setting. But there are a couple of tips and tricks that should be followed while using tulip puffy paint.
-Wash and dry your fabric
-Put your fabric on a flat, protected surface.
-Transfer your design to your fabric by tracing inside the stencil
-Wait 24 hours before wearing painted clothing or working with painted cloth.
Method Of Using Tulip Puffy Paint
Step 1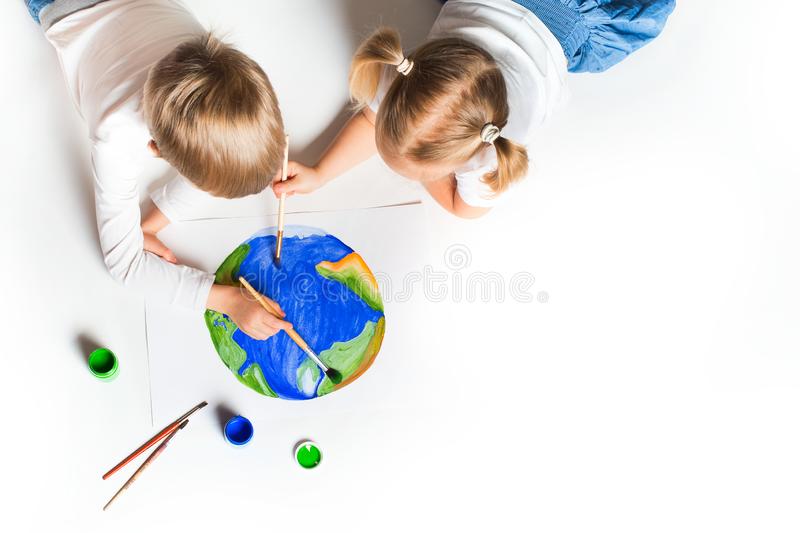 Before starting the process, If you have not used Tulip puffy paint before do not use it directly on your fabric or any surface.  it is best to practice on some old paper or newspaper. Also, you might find it useful to create guides or templates to get the application just right.
Step 2
First of all, you need to wash and dry your fabric before painting. Cotton and polyester work really well for this type of fabric paint. DO NOT use fabric softener.
Step 3
Shake the bottle of tulip paint before applying it to your fabric, otherwise, you may face issues such as folk thinking that the paint is thin, come from not taking sufficient note of this very important step. If the paint does not mix smoothly, you have found that tapping the edge of one bottle on the bottom of another quite tightly can be extremely effective.
Step 4
It is important to place your fabric on a protected and flat surface. Especially, if you are painting clothing such as a shirt. put a piece of cardboard or you can also use wax paper to prevent the paint from bleeding through and staining the other side.
Step 5
Insert cardboard between layers of fabric. Transfer your design to your fabric by tracing inside the stencil or around the pattern. If you are using light fabric, use a charcoal pencil or disappearing-ink pen to trace your design. If you are using dark fabric, use a chalk pencil or a piece of chalk if your design is not complex.
Step 6
Hold the tip and gently squeeze tulip puffy paint out of the bottle as you want to use it firmly on your work surface. This step clears out the tip and removes air bubbles while giving you a feel for the paint. 
Step 7
Hold the paint bottle the way you would a pencil, and trace over the lines on your pattern. Work in short strokes, tracing about 3 or 4 inches at a time, stopping and then starting again where you last stopped. If air bubbles form, quickly pop them with a pin and go over the area again if needed.
Step 8
Let Tulip dry flat for at least 4 hours to form a skin. We have found that 24 hours per mm of thickness is best to be on the safe side, assuming that the item is in a normally heated room because tulip is water-based cold temperatures will slow down the drying process. Wait 72 hours before washing. Wash in warm water, gentle cycle with mild soap; line dry. Clean up with soap and water. Do not dry clean.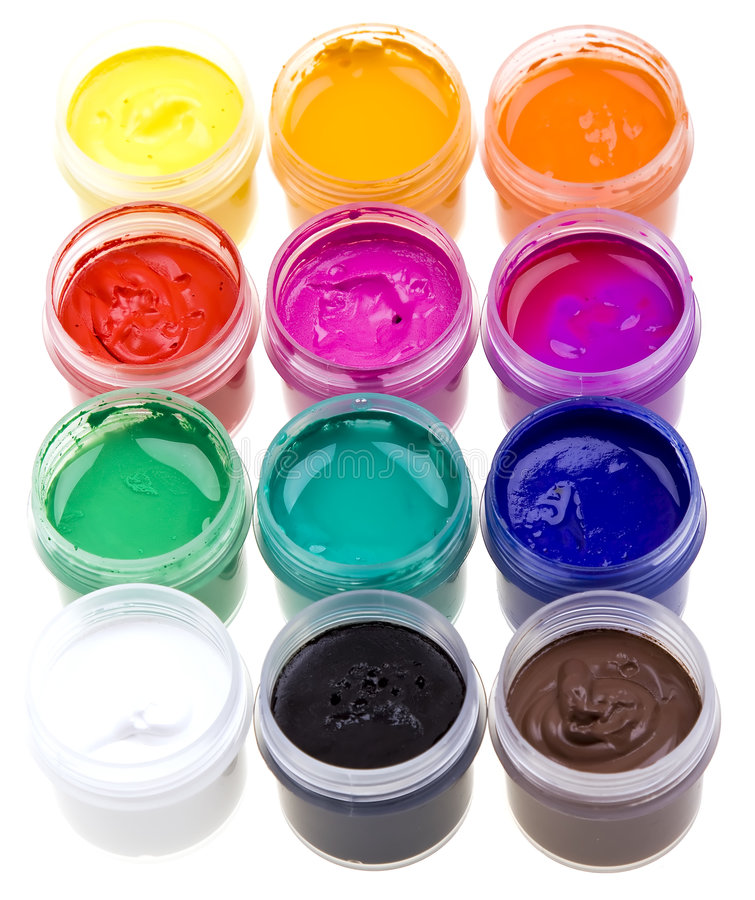 Important Tips 
Tulip makes multiple types of fabric paints and can be used on many surfaces as well as clothing and material. The important thing for it being permanent is that it has some form of key to cling on to. It will stick to shiny surfaces as well but this use would be deemed experimental. Try filling in your outlines with tulip puffy paint, if you want to cover a large area.
Store your paint upside down to prevent air bubbles from forming in the tip. 
Tap bottle firmly, tips downward, on a hard surface. Flush out the bottle by squeezing out a small amount of paint, and wiping the tip clean.
It is very important to shake the bottle well before starting to use Tulip to ensure the bottle contents are mixed well. If you have 2 tubes tapping them together works well to aid mixing.
Choose fabrics that are machine or hand washable. For best results, use 50/50 cotton/polyester blends.
Test paint in a hidden area to ensure compatibility with fabric, although you should note that we have not yet found a fabric that Tulip has damaged in any way.
All Tulip fabric paint colors are mixable if you simply must have a color that is no longer produced, but please bear in mind that it is quite a thick paint so it is not very easy to suck up into a pipette.
Experiment. You can use Tulip fabric paints to adhere to small objects, such as rhinestones, or to achieve a variety of different effects. If you don't feel confident with a technique, try practicing on a paper towel
Set rhinestones, buttons, and charms by squeezing a bead of paint about the same size as the stone. Place stone on top of the paint. Gently tap rhinestone into paint so that the paint comes up around the edges to form a setting. Let dry flat.
For raised lines, hold the bottle at an angle to the fabric, allowing more paint to escape. For flat lines, hold the bottle straight up and down, allowing less paint to escape, you can also brush Tulip to cover large areas should you so wish. Practice your lines on pre-printed paper towels.
As is usual with colors we suggest that you wash inside out, at low temperature using a non-bio detergent. If Tulip® has dried there is no 'magic' solvent that we know of that will get it off easily.
You can wash off Tulip fabric paint with a damp sponge whilst it is still wet but once dry it is very difficult to remove and fully machine washable.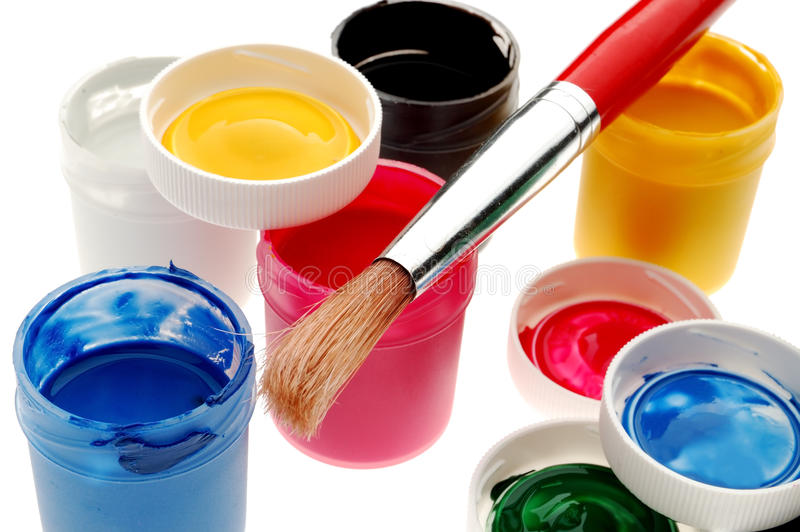 Conclusion
You will get to know every detail of using Tulip puffy paint. You can create a lot of creative things with tulip puffy paint, it is absolutely ideal for creating unique t-shirts, hoodies, and canvas shoes, Personalizing items such as hats and scarves, and extremely effective glue on many surfaces. If you follow the given tips and techniques, you can do activities without any hurdles.
Beatrix Ainsley (Bea to her friends) is an abstract artist who was heavily inspired in her twenties by the abstract expressionist movement of the 1940s. Since then Bea has acquired three degrees in Science, Education and most importantly Fine Art. Her art works showcase exploring emotion and introspection of self. To achieve this – the use of bold, sweeping, intricate layers of color, and spontaneity of form is enhanced by reflecting on decades of life experiences. Bea has amassed a vast knowledge of art in all its forms, and hopes to pass it on with her contributions here.