Shutters are attractive and functional window coverings that protect furnishings from the weather while also changing the look of any home. There isn't a window or door opening that can't be enhanced with interior and exterior shutters in a variety of wood and synthetic materials, as well as a variety of colours and finishes.
Of course, if the shutters are filthy, none of this will matter. When it comes to cleaning aluminum shutters, there is so much choice that many customers are unsure which approach is best. The good news is that they won't require a slew of different solutions because most shutters can be cleaned with only a few different techniques.
The easiest way to clean aluminum shutters is to use soap water and dip a washing cloth in it, then clean the shutter with it. However, there are alternate methods that can be used to clean aluminum shutters.
Let us discuss them in detail.
Cleaning Aluminium Shutters
If you've decided on aluminum shutters for your home, you've made a great decision. Aluminum shutters are still the most popular choice for homes and businesses around many countries due to their numerous advantages. They're not only a fantastic security element to have in your house, but their tidy design and adaptability make them a popular option for many people.
Because aluminum shutters require relatively little cleaning and maintenance, many of us neglect to give them some care regularly. We've got some cleaning and maintenance recommendations for your aluminum shutters, now that you've decided it's time to provide them with some gentle love and care.
1.    Powder Coat Aluminium Shutters
Powder coating your shutters is an excellent technique to keep them free of grime and other dust deposits for an extended period. The coating allows you to clean your shutters whenever you have free time.
When you do have time to clean your shutters, it's ideal to use a natural solution that won't damage the coating or cause it to deteriorate. Because the coating allows dirt to be washed away with just water, you'll want to keep it functioning if at all feasible.
2.    Regularly Inspect The Brackets And Hinges
The brackets and hinges that support the aluminum shutter are an integral element of the shutter, thus they must be inspected regularly. At least once a year, check to ensure the brackets and hinges are properly oiled.
The crank drives are exempt from this suggestion (inside openers). They don't usually need to be maintained. The electric drives will last for years if they are serviced and adjusted regularly by a professional, as recommended by your shutter maker.
3.    Handle Sliding Panels With Care
Because the sliding panels are one of the most important components of the shutter, they should be handled with caution, especially when closing to the locking position.
Any significant force on that hit might destroy the hinges, resulting in costly repairs. It's important to lubricate the hinges regularly to guarantee that the aluminum shutters don't have too much friction and don't require too much power to open.
4.    Vacuum Cleaning
If you clean your shutters regularly from the day they're placed, they'll appear brand new for much longer. The most straightforward method is to use a vacuum cleaner. Run the vacuum over the blinds once a week, first with the blades closed, then with them open, brushing between them to remove any dust, using the upholstery brush attachment that comes with the cleaner.
Aluminum shutters are extremely robust, especially in coastal areas where saltwater corrosion is a serious issue. All they require is a light dusting oftentimes to keep them clean and looking fantastic.
The key to keeping your house appearing bright and attractive is to maintain it regularly. This involves maintaining a regular cleaning schedule that does not have to be complicated or tough.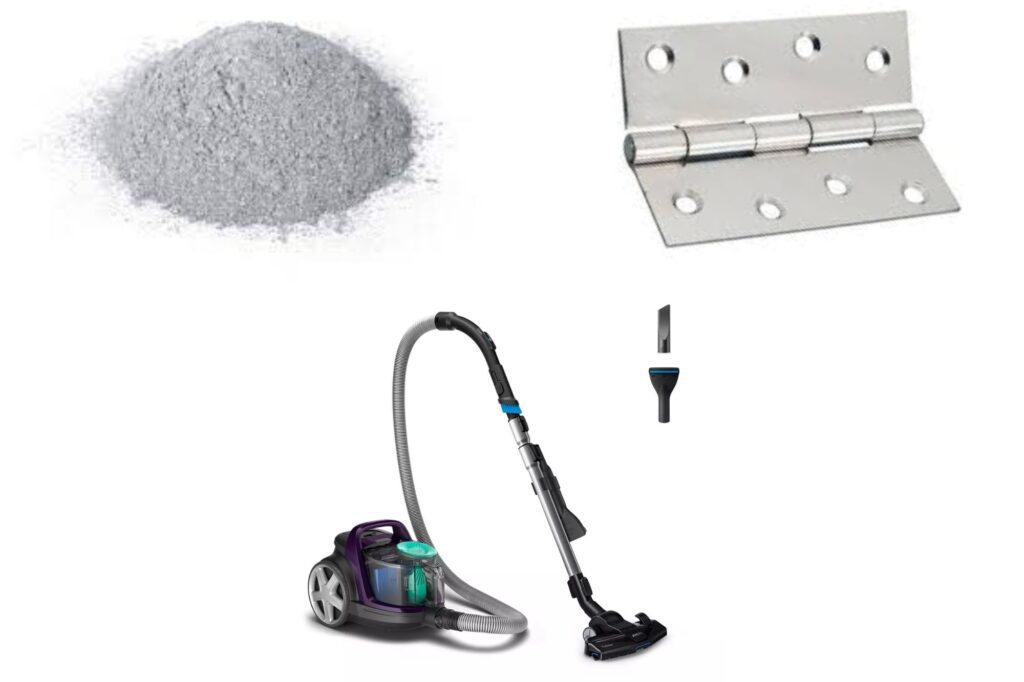 How To Care For Your Aluminium Surf Coast Plantation Shutters
Cleaning your aluminum shutters regularly will keep them free of salty sea air build-up and corrosion.
Aluminum is a very tough material that resists rust and corrosion while being lighter than stainless steel. This makes aluminum ideal for outdoor usage, especially along the Surf Coast, where the salty sea air increases the risk of rust and corrosion.
Sea salt will accumulate over time, and the longer it is allowed to accumulate, the more difficult it will be to remove! If sea salt is allowed to accumulate on your outdoor aluminum plantation shutters, it will shorten the product's durability by making it more prone to corrode over time.
As a result, we strongly advise that you clean your plantation shutters regularly using warm soapy water and soft cleaning cloth or sponge and that you let them dry fully before applying silicone sprays or other similar products.
The frequency with which you should clean your shutters is determined by your closeness to the shore. If you live near the water, you should clean your shutters at least once a week or twice a month. If you reside on the Surf Coast but not near the shore, we recommend cleaning your aluminum plantation shutters every one to three months to ensure that they last as long as possible.
How Often Should I Clean My Shutters?
This is a tough issue to solve because the frequency and amount of cleaning required varies depending on the location of your shutters. In the great majority of situations, an outdoor shutter installation will need more severe and regular cleaning than a bedroom shutter.
Furthermore, certain shutters in bathrooms and kitchens may be prone to gathering grease or other residues, especially if they are next to a sink with water splashing all over it or a stovetop.
When it comes to cleaning your shutters, there is no hard and fast rule. Using your judgment is the finest habit you can develop. Does your shutter appear to need some tender loving care? Are you able to detect dust or stains? If the answer is affirmative, then go ahead and clean your shutters!
Final Verdict
Finally, it's critical to maintain your shutters. Therefore ensure to clean regularly them to increase their longevity and ensure that they continue to look wonderful and function well for many years to come. This can be for example done by cleaning shutters with a soapy solution and a sponge
Beatrix Ainsley (Bea to her friends) is an abstract artist who was heavily inspired in her twenties by the abstract expressionist movement of the 1940s. Since then Bea has acquired three degrees in Science, Education and most importantly Fine Art. Her art works showcase exploring emotion and introspection of self. To achieve this – the use of bold, sweeping, intricate layers of color, and spontaneity of form is enhanced by reflecting on decades of life experiences. Bea has amassed a vast knowledge of art in all its forms, and hopes to pass it on with her contributions here.