We are all somehow familiar with the word vinyl. It is a Polyvinyl chloride which is the third most extensively used synthetic plastic polymer on the planet. Each year, around 40 million tonnes of PVC are manufactured.
There are two types of PVC: rigid and flexible. PVC in its rigid form is employed in pipe construction as well as profile applications like doors and windows.
You can apply your heat transfer vinyl using a home iron. Don't worry you don't need a special type of iron for your Cricut vinyl, it can also be used on Cricut machines or mats. Yes, using a heat press is easier and faster, but if done correctly, a quality press can be achieved with a household iron!
Here are a few do's and don'ts for using a household iron with HTV.
How To Use Everyday Iron For Cricut Vinyl
Regular iron is also fantastic with a broad range of base materials, including wood! With your Cricut machine, cutting intricate designs is a breeze. Weeding is a breeze to prepare for faultless application. Here are some instructions to follow before using a regular iron on Cricut vinyl: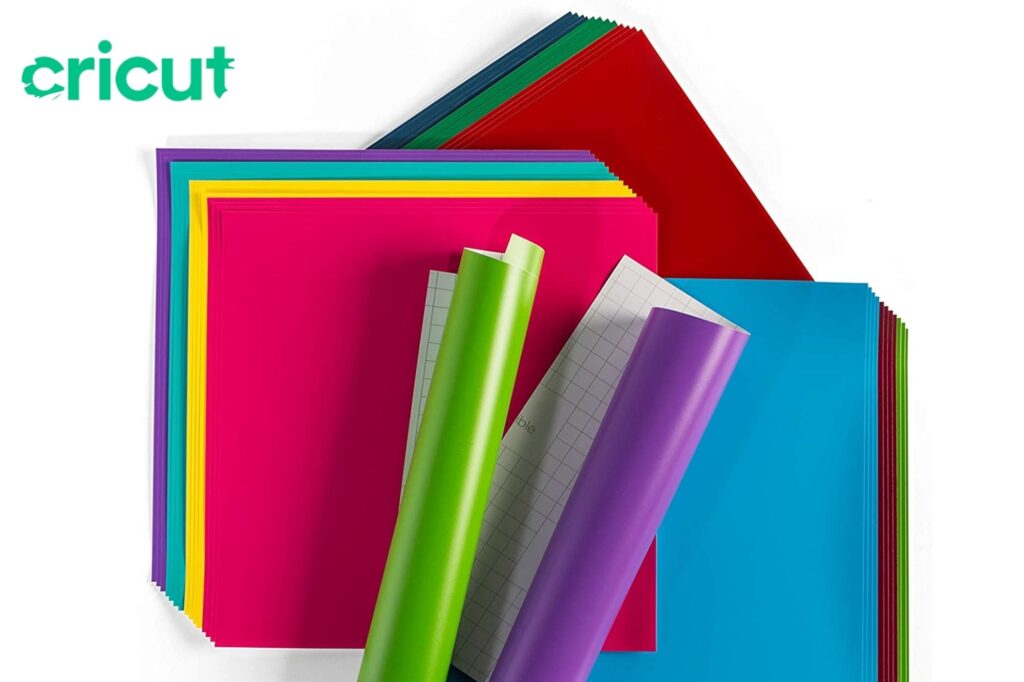 Make sure your workspace is set up for pressing. You will want to avoid any surfaces that will suck up the heat from your iron and take the heat away from your garment. For this reason, we do not recommend pressing on an ironing board or granite countertops.
Some HTV does apply at different settings, but standard heat transfer vinyl should be applied on the "linen" setting of your household iron.
Instead of ironing your HTV like a shirt, you should use a heat press to apply it. This indicates that you should push and hold the region you're pressing for 25-30 seconds before moving on to the next. As a result, we recommend using a cover sheet, craft paper, or a tea towel to protect your outfit. This will lessen the likelihood of your shirt or other materials getting burned.
There's a lot of pressure! When using a home iron, one of the primary reasons why HTV doesn't always adhere effectively is that there isn't enough pressure. You should place your full weight on the iron. When pressing vinyl, much more pressure is necessary than when ironing clothes. Keep in mind that while utilizing a heat press, many pounds of pressure are applied. When applying vinyl, you don't want the adhesive to stick to the top layer of the garment; instead, you want it to melt into the garment's fibers.
Remember that many irons do not keep a constant temperature throughout the whole surface. The hottest part of most home irons is the core. As a result, you'll want to make sure that's the region of the iron where you're applying your vinyl.
When removing your carrier sheet, if you see that some areas of your transfer aren't sticking, simply place the carrier layer back down and push again.
The Difference Between Cricut Easy Press, Heat Press, And Regular Iron
All these three methods are used to apply HTV. Let us discuss the positive and negative aspects of all.
Regular Iron
Pros: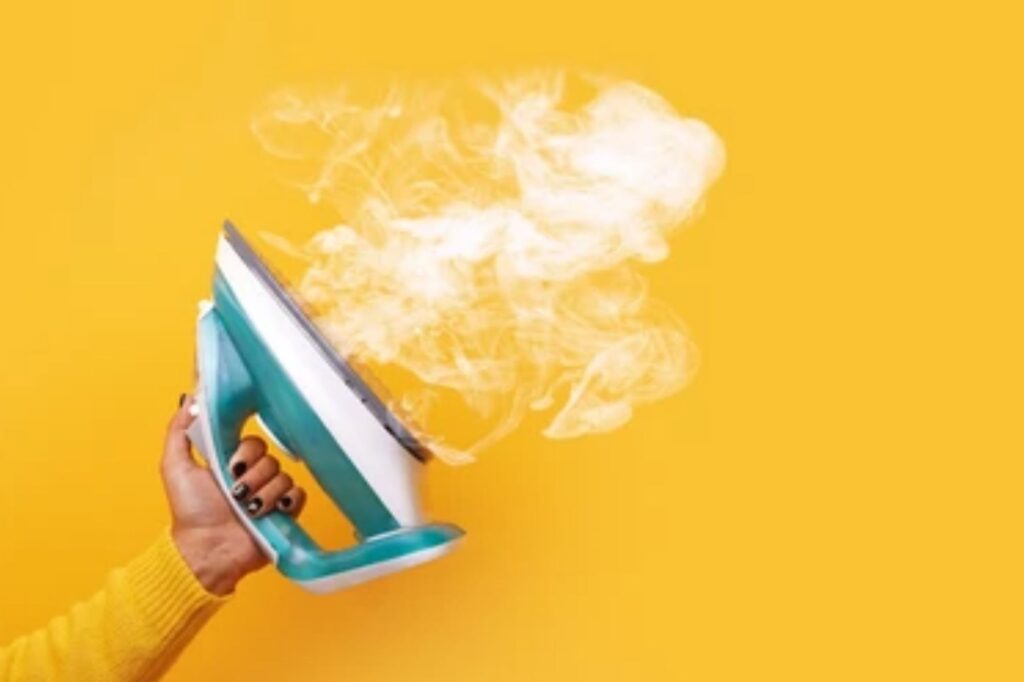 You may use it to produce iron-on shirts as well as iron a wrinkled pair of jeans.
It isn't very heavy.
It's simple to store.
It may be used on surfaces that aren't exactly flat, such as caps.
It is a cost-effective purchase.
Cons:
Because there is no way to establish a precise temperature, getting the proper setting is frequently a guessing game.
It may have hot and cold zones, causing your ironing board to bubble in some areas while failing to adhere in others.
It usually takes longer to press than other approaches.
It frequently needed multiple pushes because the first is insufficient.
Iron-on applied using an iron has a much shorter "staying power" than other procedures.
Heat Press
Pros: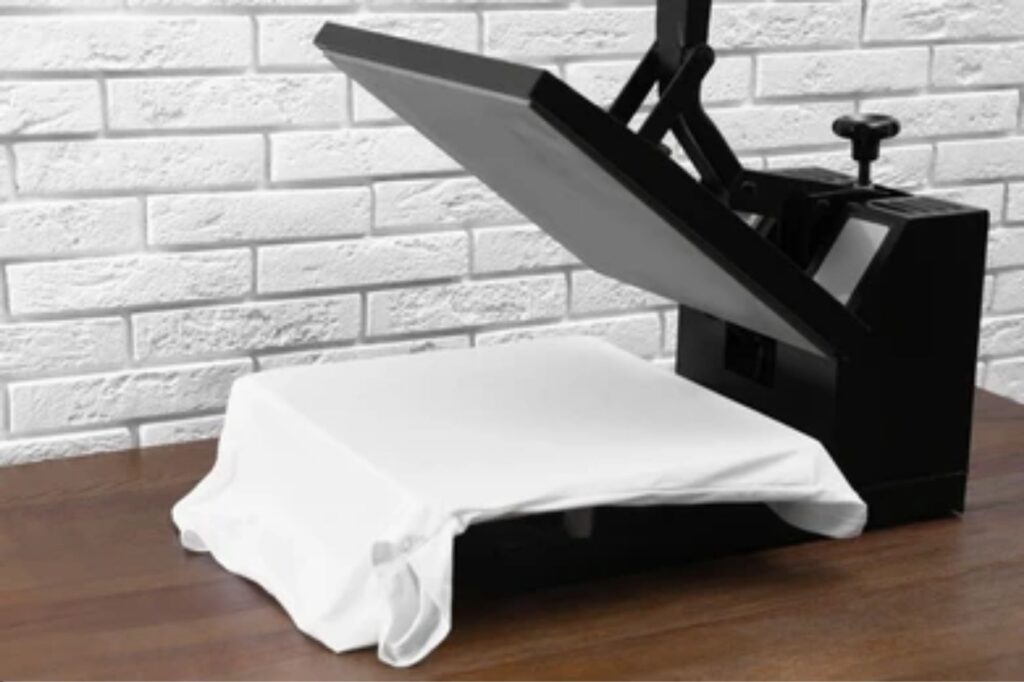 It attaches vinyl excellently and is rather simple to use.
It distributes heat evenly over the plates.
To achieve the right press, you may adjust the temperature and time.
It remembers the last temperature you used.
During the critical period, you have the option of walking away.
Yes, it normally takes less than 30 seconds, but that's plenty of time to clean up or check Facebook.
 It comes with several add-ons for working with items that aren't flat.
Cons:
It's aggravating because there are no instructions.
It's big and clumsy. It takes up a lot of space in my creative area and is difficult to store.
It takes about 7 minutes to heat up to 315°, which is substantially longer than the iron or the EasyPress.
Because I'm clumsy too, the heating plates are a bit frightening.
It is better than the ones that clamp from the top since it swings away.
Cricut Easy Press
PROS: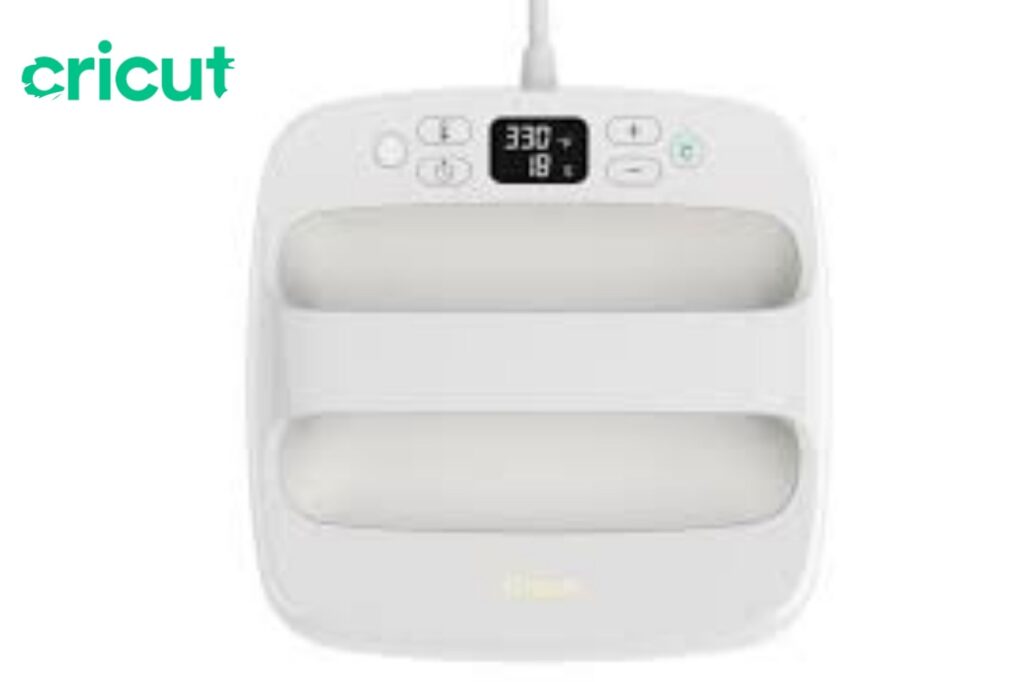 It adheres to vinyl beautifully and easily.
It has even heat distribution across the plate. It's to use right out of the box.
You can set the temperature and timer to get the perfect press.
The EasyPress 2 remembers your last-used temperature.
It heats up super fast a minute for the EasyPress 2 and 2 minutes for the original EasyPress.
It's small and portable (in comparison to a heat press).
Because you can move the pressing plate around, it's simpler to work on projects that are larger than the pressing plate.
The little EasyPress 2 may be used on objects that aren't flat, but usually, it works best on flat stuff.
It feels a little better about using it in a family with two children because of the safety foundation.
Cons:
It is prohibitively expensive for some customers, starting at $139.
You must exert pressure such that you are unable to walk away.
For the area where you use the press, you may find the cable to be in an inconvenient position.
Final Verdict
You can use a regular household iron for Cricut vinyl if you don't have a heat press or easy press. However, having an easy press or a heat press is better to use, instead of normal iron. They are comparatively more long-lasting and effective.
If you liked this article, you may want to join our community through this Newsletter. I look to provide something extra to the people who are interested! See you on the other side!