A simple chalkboard is now considered a relic from the past. They are seldom seen in any modern institute and are now mostly limited to 3rd world countries. 
Chalks used for writing on those boards had many issues. They used to make our hands dusty and dirty. They were difficult to wipe off after some time. Many students used to choke and cough because of the dust. 
Magnetic chalkboards have revived this old relic. Magnetic boards, used nowadays, are very versatile in their usage. These can be used in offices, homes, and many other places. 
But many people are still confused whether their old chalkboard paint is magnetic or there is some sort of special paint that makes the magic work.
I will answer all your queries in this article and I will also share some DIY tips on how you can make your own chalkboard.
Is Chalkboard Paint Magnetic?
Old chalkboard paints are not magnetic. But you can adopt either of the two 2 given methods to make a magnetic board at home.
Using a magnetic primer
Via galvanized steel
Now I will explain these two
Make Your Own DIY Magnetic Chalkboard Using A Magnetic Primer
For this method, you need in detail,
A magnetic primer
Old chalkboard 
If you do not have any chalkboard, following extra things are required
1 hardboard or fiberboard sized according to your need
Chalkboard paint
4 pieces of wood to make the frame
Hangers, screw, and nails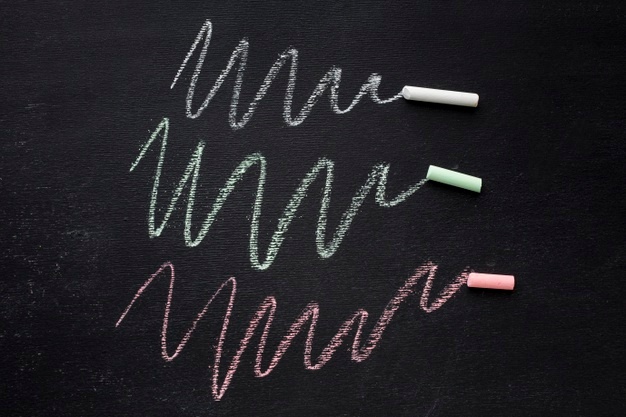 Old chalkboard requires 2-3 coats of magnetic primer. Let the first coat dry before applying the next coat. 
The hardboard also requires 2-3 coats of magnetic primer. It makes the hardboard surface magnetic. Apply the chalkboard paint according to the instructions mentioned on the box. Let it dry for 2-3 days and then fit it into the wooden frame. Separate woods should be cut at a 45-degree angle for perfect coating.
Note
This method works best for large magnets with strong magnetic force. Primer is cheaper as compared to galvanized steel.  But the primer does not provide enough magnetic force to the chalkboard and regular magnets keep on falling.
Using Galvanized Steel
It is more reliable than magnetic primer and it also provides attachment to the smaller magnets. For this method you need:
1 sheet of galvanized steel
1 hardboard
Primer for galvanized steel
Chalkboard paint
Knife
4 pieces of wood to make the frame
Hangers, screw, and nails
The first step is to cut the galvanized sheet with the help of a knife. Cut the hardboard in the same length and height.
Adhere them together using strong adhesive glue and let them dry on a flat surface. Make sure to apply a sufficient amount of weight over the sheet. It will strengthen their connection.
Now apply 2-3 coats of galvanizing steel primer. Let the first coat dry before applying the second layer. It is important to apply galvanized primer as a local primer may fade away.
Apply the chalkboard paint according to the instructions mentioned on the box. 
Let it dry for 2-3 days and then fit it into the wooden frame. Separate woods should be cut at a 45-degree angle for perfect coating.
Uses of Magnetic Chalkboard
As I mentioned before, the magnetic chalkboard is of a very versatile structure. You can use it for decoration pieces or just as a regular chalkboard.  The quote 'Your imagination is the limit' fits nicely in this scenario. However, I will highlight some of its main purposes which are:
Decoration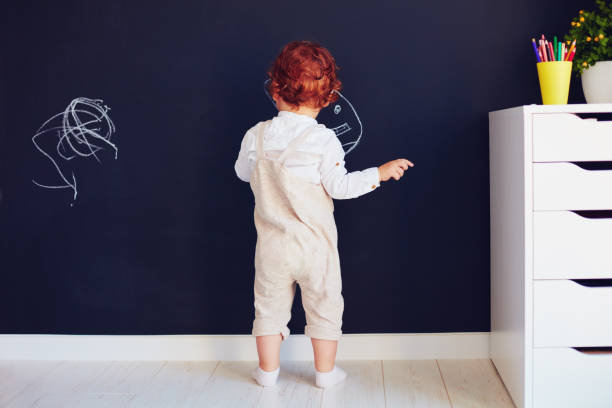 The magnetic board can be placed anywhere in the house or in small cafes and can serve as a great decoration piece. You can attach fruit-shaped and animal-shaped magnets to the galvanized steel boards and it becomes a perfect learning tool for kindergarten children. 
You can go old school and write different quotes on them with multiple colored chalks and display them in your bedroom as well as in your office.
Writing Ideas Or Plans
A personal writing board can hold your imagination and theories while you work on other projects. You can directly write on the board or you can use a paper and stick it to the board with the help of a magnet. 
In Offices
It can be used to write messages, discussing ideas, and sticking hand-written notes in corporate offices. It helps to release stress and provide a creative vibe. 
Office work can become messy and unorganized within minutes. But this magnetic board can hold up all your ideas, sticky notes, and paper all in one place. 
Some Necessary Precautions
2 particular groups are relatively vulnerable to this creative idea. They are:
Small Children
People with respiratory diseases
Small children are explorers of the family. They literally take every matter into their own hands. But things can get pretty ugly when they put things in their mouth. It is the innate behavior of the children and cannot be refrained. Small magnets are quite attractive for them. 
Serious problems can arise when they put the magnets in their mouths and accidentally swallow them. So I recommend avoiding usage of small magnets near your children or at least advise you to attach them to galvanized steel away from the reach of your children.
People with respiratory diseases are quite susceptible to dust and agents of the same nature. It can exacerbate their signs and symptoms. Better consult your doctor before installing a chalkboard if you are facing a similar condition.
FINAL VERDICT
Chalkboards had become obsolete in the modern era of the internet and touch screens. But magnetic chalkboards and magnetic paints have helped in its revival. Ordinary chalkboards are not magnetic but you can make a magnetic board yourself. 
Magnetic primer and galvanized steel are two main methods to create a magnetic board. Galvanized steel is better suited for this purpose.
Magnetic chalkboards can be used in offices, homes or small cafes. They can be used for decorative purposes and writing down changing menus of a café. You can write all your creative ideas or stick your notes to it in an organized way. 
Using different colored chalks makes it creative and stress-free. People with small kids at home or people with respiratory diseases should avoid writing on the board.
I hope I was able to answer all your queries regarding 'Is chalkboard magnetic?' and 'How you can make a magnetic chalkboard'.
If you liked this article, you may want to join our community through this Newsletter. I look to provide something extra to the people who are interested! See you on the other side!