Puffy Paint is used in crafts as fabric paint to create colorful and eye-catching designs. But there are some dissimilarities between fabric paint and puffy paint. The puffy paint comes in narrow tips bottles that are designed to create fine lines so you can easily write words or draw outlines. Depending upon the formula, the puff paint may stick to paper, glass, fabric, and wood. You can use puffy paint as fabric paint to add a non-slip grip to surfaces, for instance, you can use it on the soles of children's socks to provide grip.
While the fabric paint is specially designed to use on textiles it is often used to create custom craft projects. It is also used on a commercial scale to apply patterns and decorations to textiles. Working with this substance is much like working with normal paint, and most craft stores carry an assortment of fabric paints designed for different materials and looks. The fabric painting can expand your ability to customize your clothes, crafts, and household items. You can try it with everything from freehand painting, to stenciling, outlining, and printing.
Is Fabric Paint Same as Puffy Paint?
No, fabric paint and puffy paint are not the same. But sometimes, puffy paint is used as fabric paint. Fabric paint is a type of paint that is specifically designed for use on textiles. While Puffy paint is designed to create thin lines and details on multiple surfaces with ease, it expands and puffs up as it dries, adding a cloud-like look to the lines of paint.
Uses Of Puffy Paint
Puffy paints have multiple uses. With their unique properties, they can be used for various purposes. Some of these uses are discussed below.
Fix the hole in your gardening glove!
If there is a hole in the tip of the pointer finger of your gardening rubber gloves, as pretty much happens with gardening gloves then you can use Puffy paint to repair it. 
First, wash your gloves thoroughly, then use a piece of tape to temporarily keep the hole closed and turn the finger inside out. 
Start with a light coat, make sure to get the paint into the fibers of the fingertip.
After a light coat, you can add another heavier coat and leave it for a couple of minutes to dry. 
After that dries, turn the finger right side out, remove the tape, and add more on the outside. 
Dipping the fingertip in Plasti Dip will give a smooth coating. And your gardening glove is good to go!
Prevent your socks from slipping!
As mentioned earlier, it is a great idea to use puffy paint to put a non-slip coating on kids' socks. You can personalize them with your name, or other design. 
If you are making slippers (knit, crocheted, fleece, or felt), add this to the bottom. 
If it isn't stretchy, you can coat the whole bottom (you might want to use a disposable brush). 
If it is stretchy, like the socks, then avoid large solid areas that might crack when stretched, maybe make a pattern using dots instead.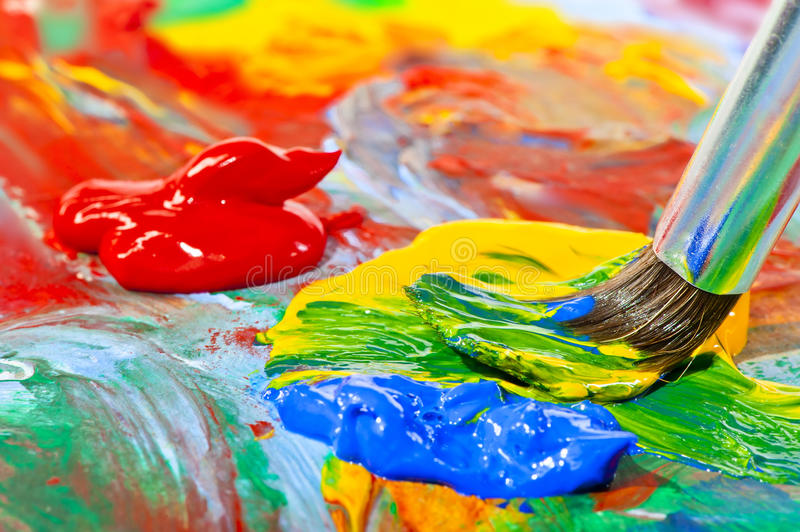 Improve you grip!
Additionally, you can also give some cheap knit work gloves some grip and durability. 
Or put it on your winter gloves to give them some grip when driving. 
Or even your glasses that keep sliding off your nose or that ring that is loose on your finger.
And obviously on tools. Put it on tool handles not only to help with grip and comfort but to label them. Dipping them will give you the smoothest finish. 
But if you apply puffy paint out of a bottle or pen, you could draw stripes or rings or dots instead of a solid coating. 
Also used to keep things from sliding, like a paper cutter trimmer. And think about what kitchen tools this might be handy on! 
If you know anyone with a disability who needs help holding on to things, this stuff can be put on pens, paintbrushes, jars/lids, kitchen utensils, or again, just about anything to add some grip!
Uses Of Fabric Paint
Fabric paint allows you to customize clothes, wearable textiles, as well as fabric for upholstery and other crafts. Most of the fabric paints use paint specifically formulated for textiles. Fabric paints help you to practice your art skills and creativity on the very versatile substrate of fabric and textiles. Most natural fabrics are ideal for fabric paint, such as cotton, denim, and silk.
Learning the art of fabric painting can expand your ability to customize your clothes, crafts, and household items. You can try it with everything from freehand painting, to stencilling, outlining, and printing. 
Fabric paints tend to be richer in pigment, which will give you a better-finished product. Most of the time, it will also be less expensive than other paints.
There are some cotton/polyester blends that work well too. White fabric is ideal if you are looking for the actual color of the fabric paint to come through. Using different colors can change the color of your paint, or even not show up. 
Other than that, there are a few techniques to distinguish fabric paints from other paints that we use on paper or canvas.
Nonetheless, there are some important considerations to help preserve your fabric paint and find your style. Since fabric paint is non-toxic, it is safe to use at home and around children. With that being said, fabric paint should not be used on the skin or any item where it may be ingested.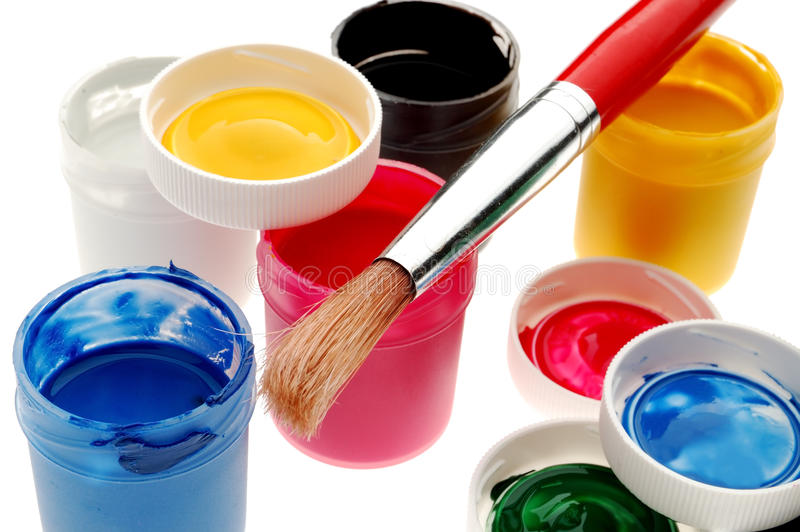 Conclusion
Fabric paint and puffy paint are considered the same, but they are completely different. Puffy paint is used on multiple surfaces including fabric, wood, canvas, plastic, and glass. While fabric paint is specially designed to be used on textiles and can only be used on fabric. 
The one drawback of fabric paint is that it can slowly fade off from the fabric after several washes, and sometimes release the pigment into the washer or dryer which could alter the color of other clothes. Whereas puffy paints can be used to color a fabric permanently.
Beatrix Ainsley (Bea to her friends) is an abstract artist who was heavily inspired in her twenties by the abstract expressionist movement of the 1940s. Since then Bea has acquired three degrees in Science, Education and most importantly Fine Art. Her art works showcase exploring emotion and introspection of self. To achieve this – the use of bold, sweeping, intricate layers of color, and spontaneity of form is enhanced by reflecting on decades of life experiences. Bea has amassed a vast knowledge of art in all its forms, and hopes to pass it on with her contributions here.